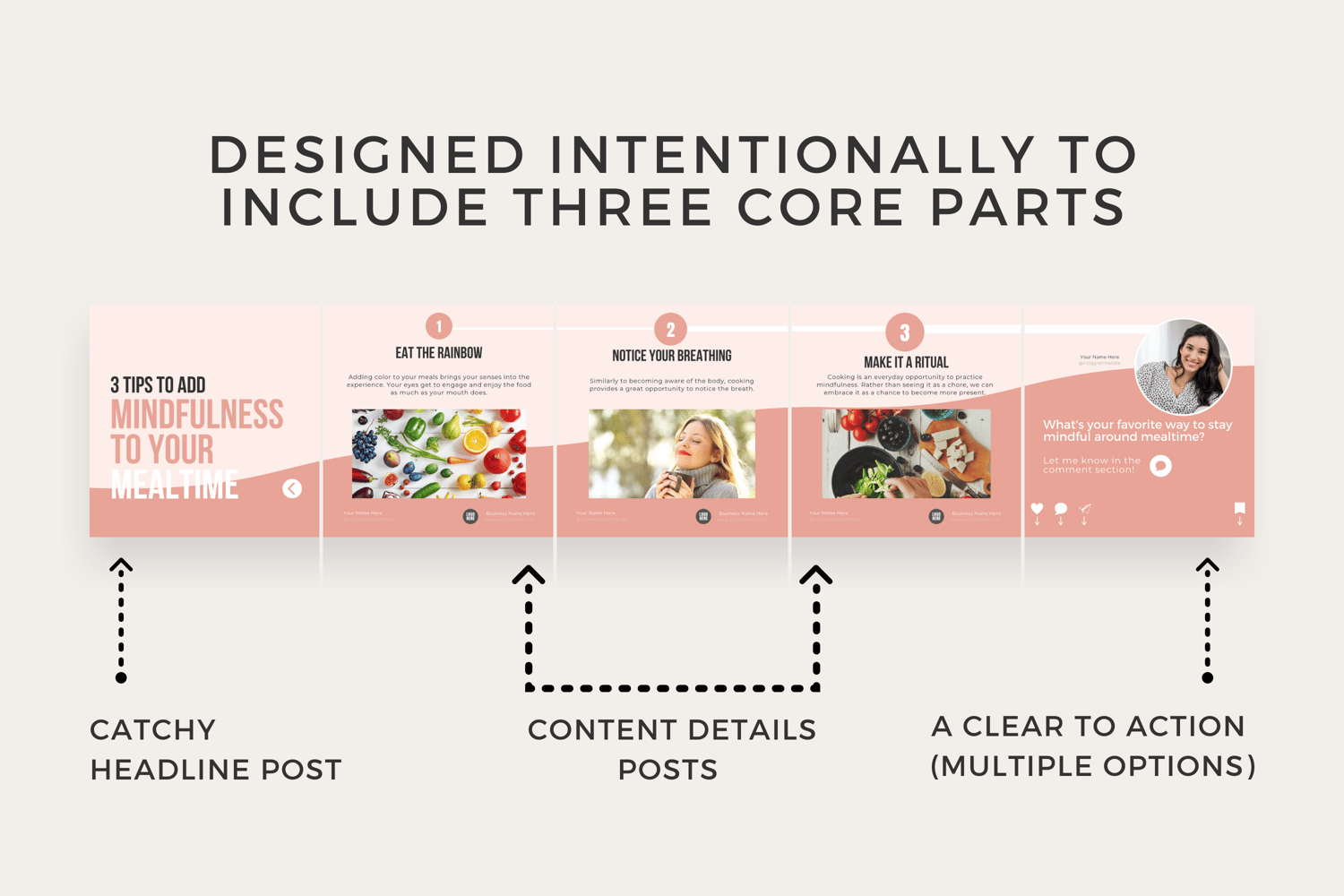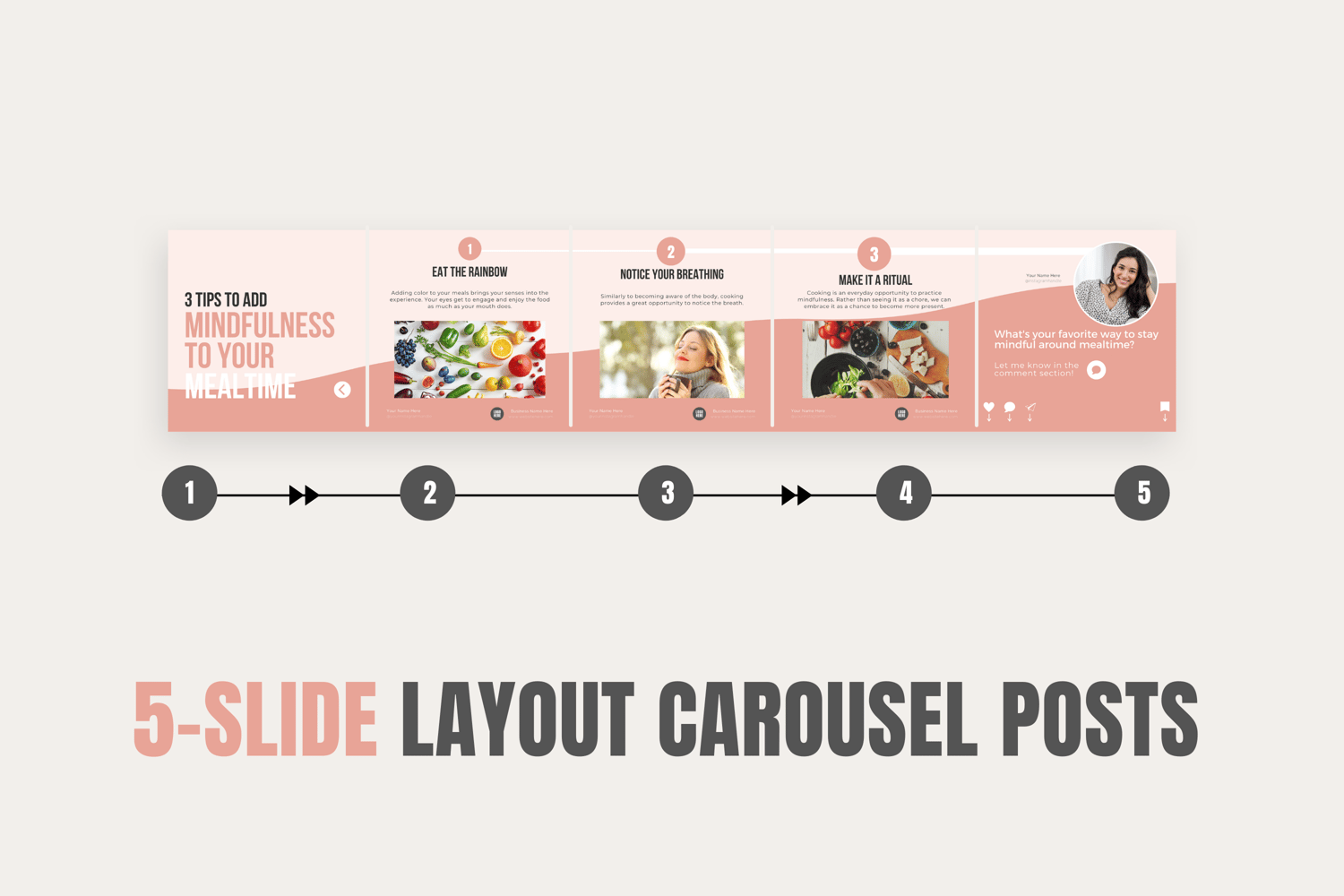 Instagram Carousel Templates
$19.00
Instagram Carousel is a proven way to grow your Instagram engagement and following. These Instagram feed/slide Canva templates are easy to customize, time-saving, and add a brand-able and creative touch to your Instagram feed. These templates are designed for health coaches, holistic wellness coaches, and anyone in the coaching or wellness niche that is looking to explore their Instagram growth.
These useful Carousel Templates can inspire or educate your audience by providing tips, brief tutorials, recipes, photo galleries, quotes, stories, timelines, and much more.
Comes in a ready-to-customize
BLUSH PINK color
 but you can easily edit the Canva template to match your brand colors, fonts, photos, and unique branding elements. This template is fully customizable and can be reused as many times as you'd like.
This template kit was designed intentionally and professionally. All you need to do is add your desired brand colors, font, logo, photos, and unique content. Perfect for health, wellness, and life coaches, nutrition and fitness coaches, freelancers, bloggers, influencers, and entrepreneurs.
▬▬▬▬▬▬▬▬▬▬▬▬▬▬▬▬▬▬▬▬
WHAT YOU GET: 80 Individual Posts in 5 & 10 Carousel Designs in SQUARE (1 x 1) Size and 80 Matching VERTICAL Sizes (4 x 5)
6 Unique Instagram Carousel Template (10 template posts total after slicing, so 60 total)
4 Unique Instagram Carousel Template (5 template posts total after slicing, so 20 total)
Detailed instructions to get you started and a list of tools needed.
BONUS: already split matching carousel templates included