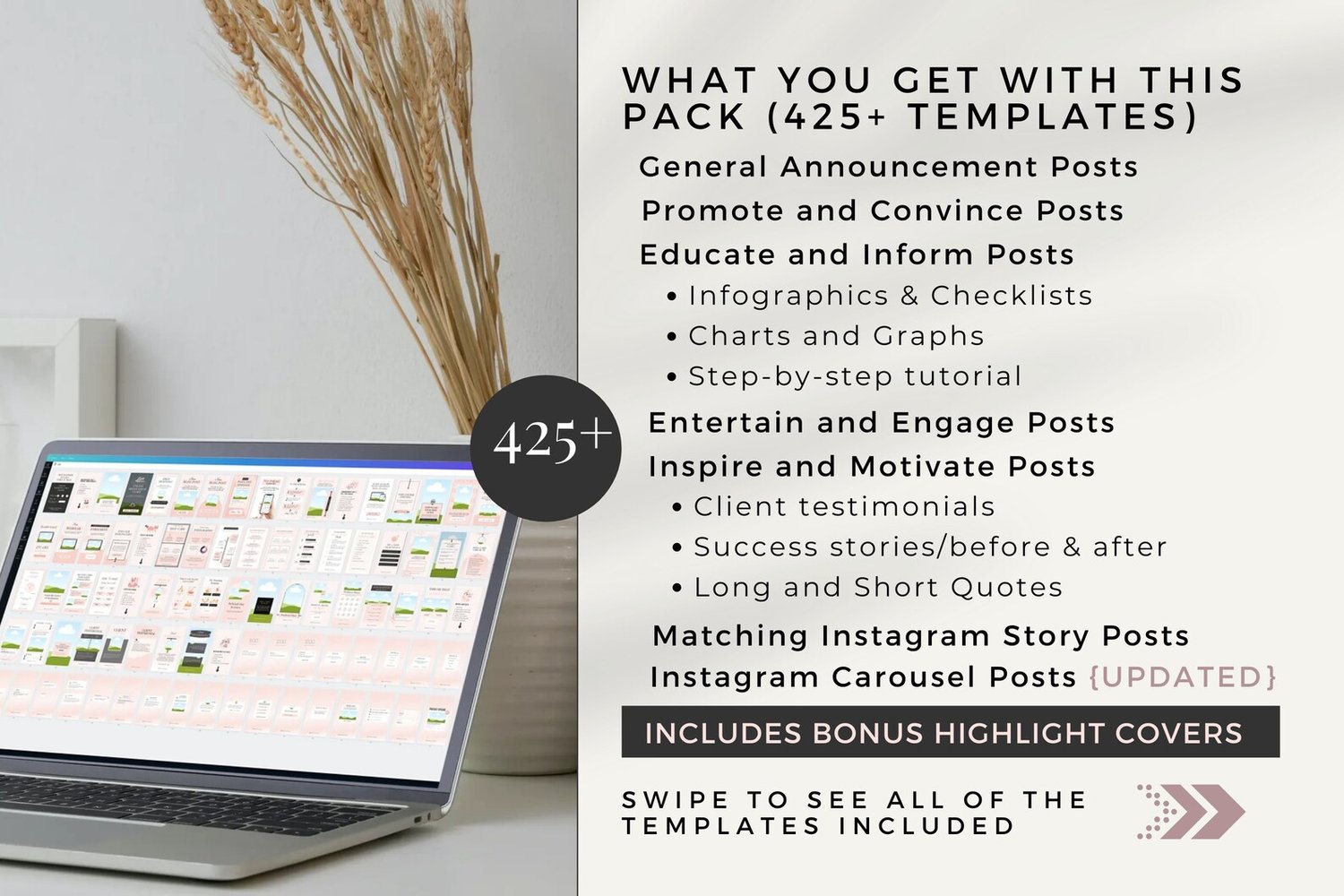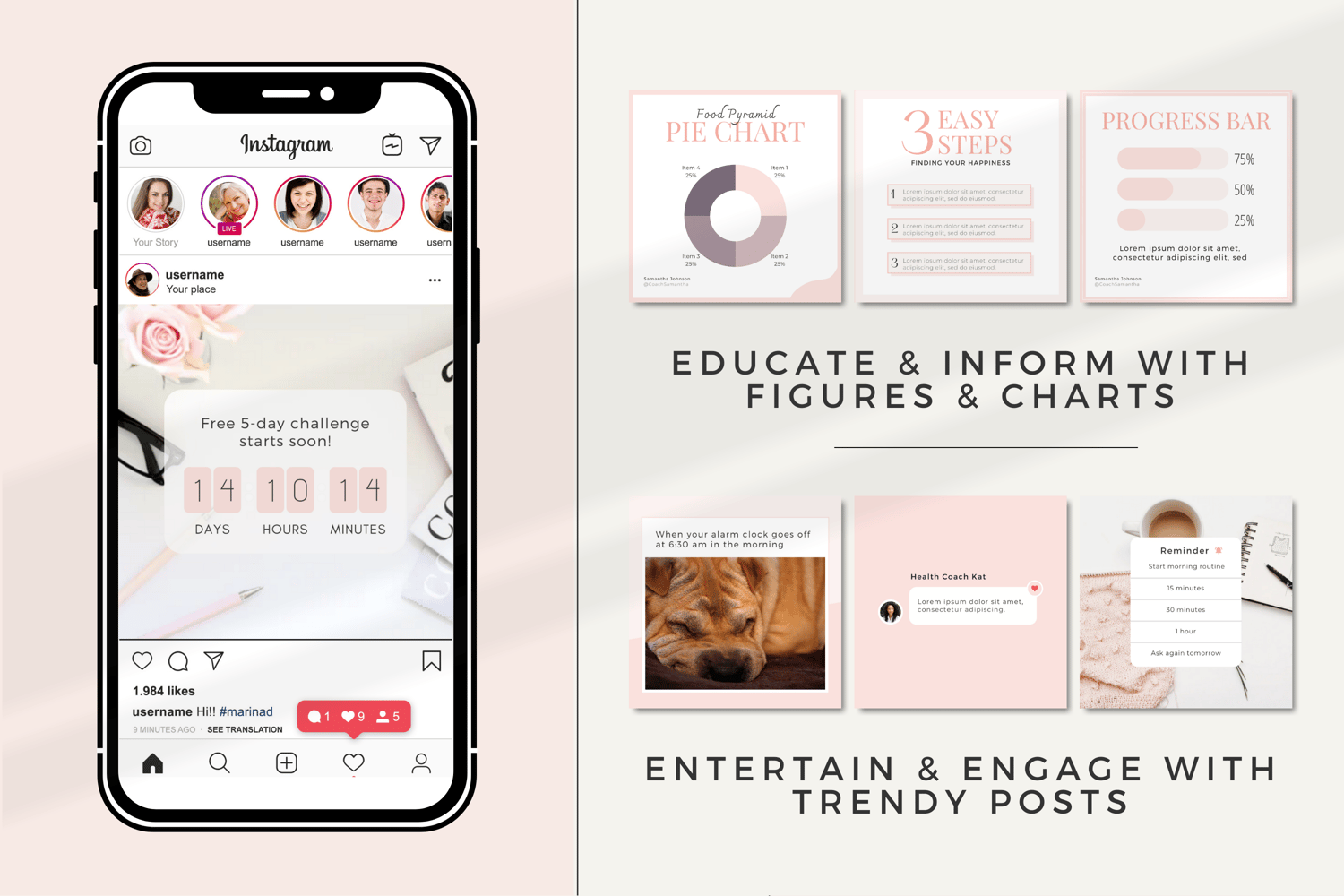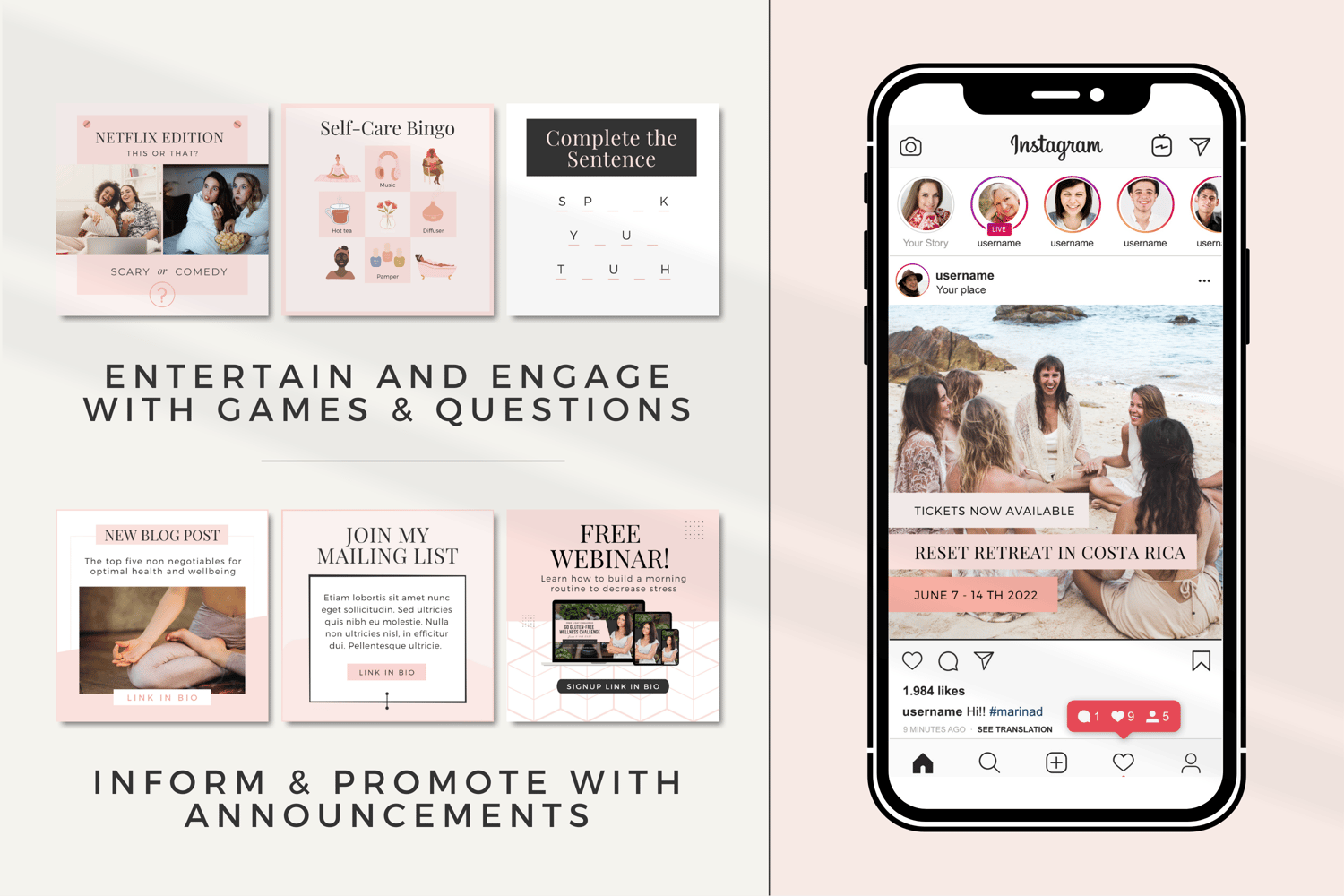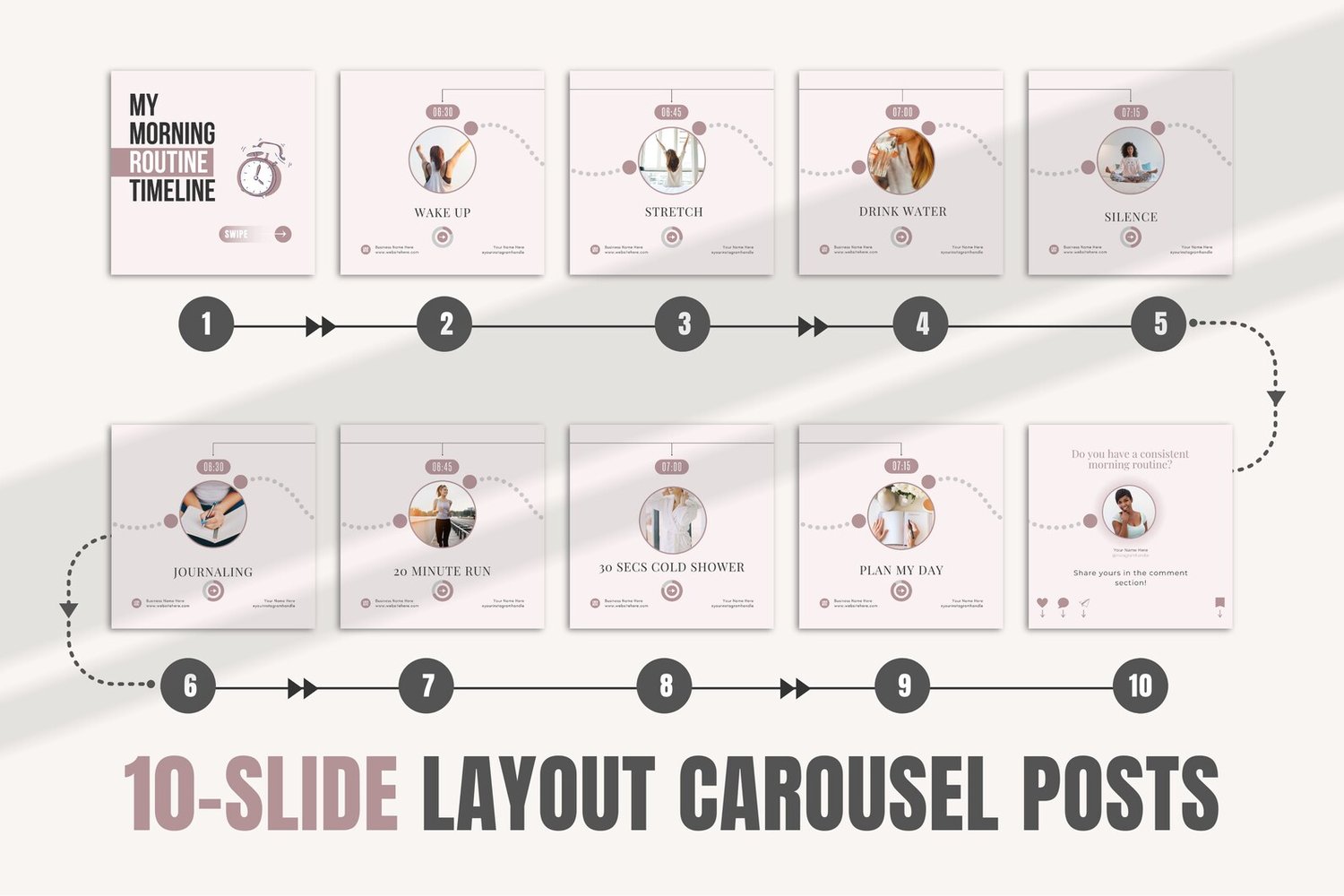 Instagram Template for Coaches
$35.00
Upgrade your Instagram feed with this Canva Instagram template bundle for coaches. This pack contains templates for your posts, stories, and highlight covers. Create a beautiful feed while saving time and energy.
This Instagram bundle is designed for online entrepreneurs (health and wellness coaches, life coaches, fitness coaches) and content creators to help you boost traffic and engagement on your Instagram page. It includes templates to allow you to promote, educate, engage, inspire, entertain and inform your audience.
Comes in a ready-to-use BLUSH PINK Color but is fully editable in Canva to match your brand colors, fonts, photos, and unique branding elements. This template is fully customizable and can be modified as many times as you'd like.
This BUNDLE is curated and organized by post type to make content planning a breeze.
WHAT YOU GET ~ 425+ TEMPLATES TOTAL
(1) Instagram Posts (200 Templates)
[a] Inspire & Motivate with Long Quotes
[b] Inspire and Motivate with Short Quotes
[c] Inspire & Motivate with Client Testimonials
[d] Entertain and Engage with Games, Questions, and Photos
[e] Inform and Promote with Announcements
[f] Educate and Inform with Figures and Charts
[g] Entertain and Engage with Trendy Posts
(2) Instagram Story (90 Templates)
(3) Instagram Highlight Covers (50 Templates)
(4) 80 Instagram Carousel Posts (Includes pre-split option and vertical image size)