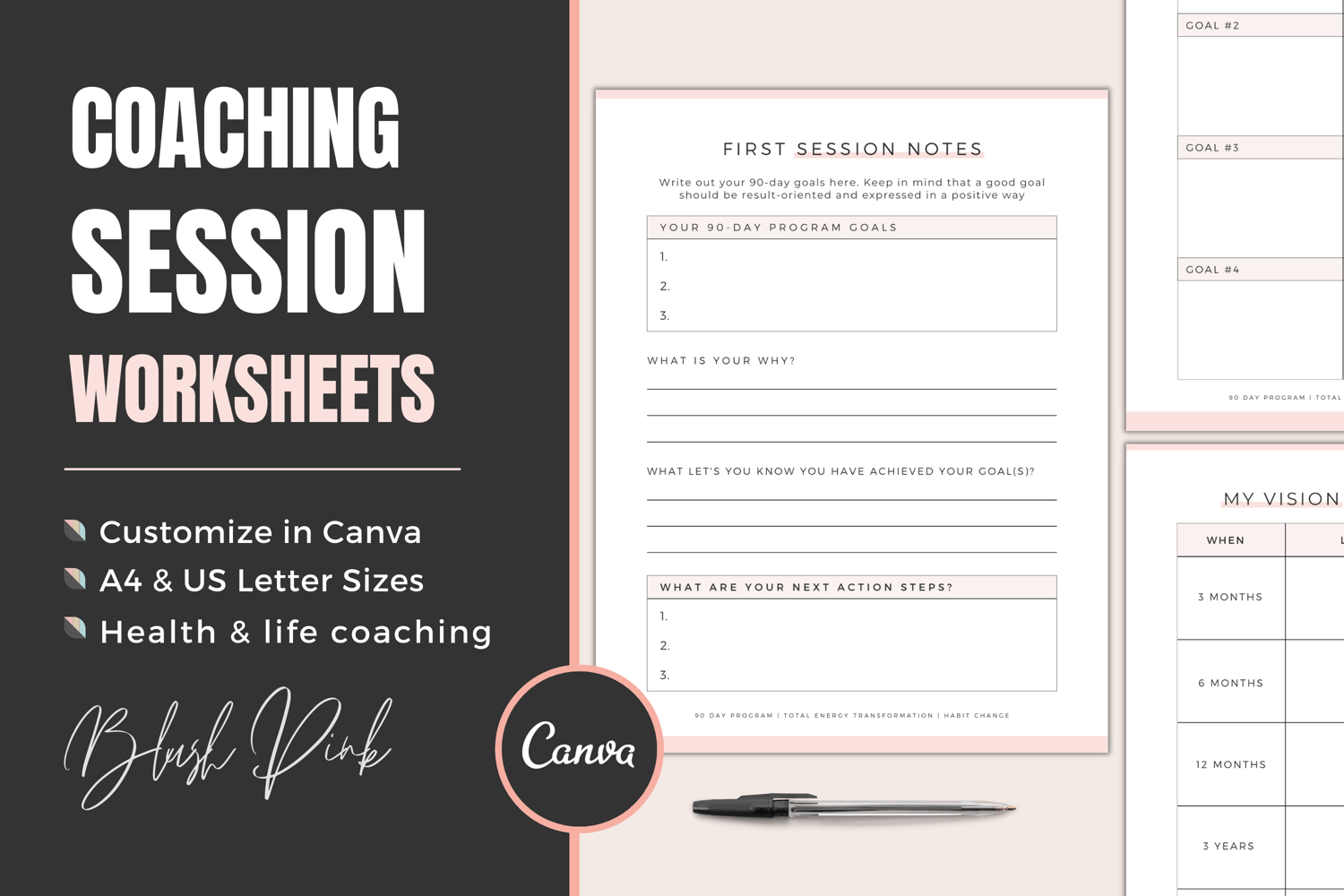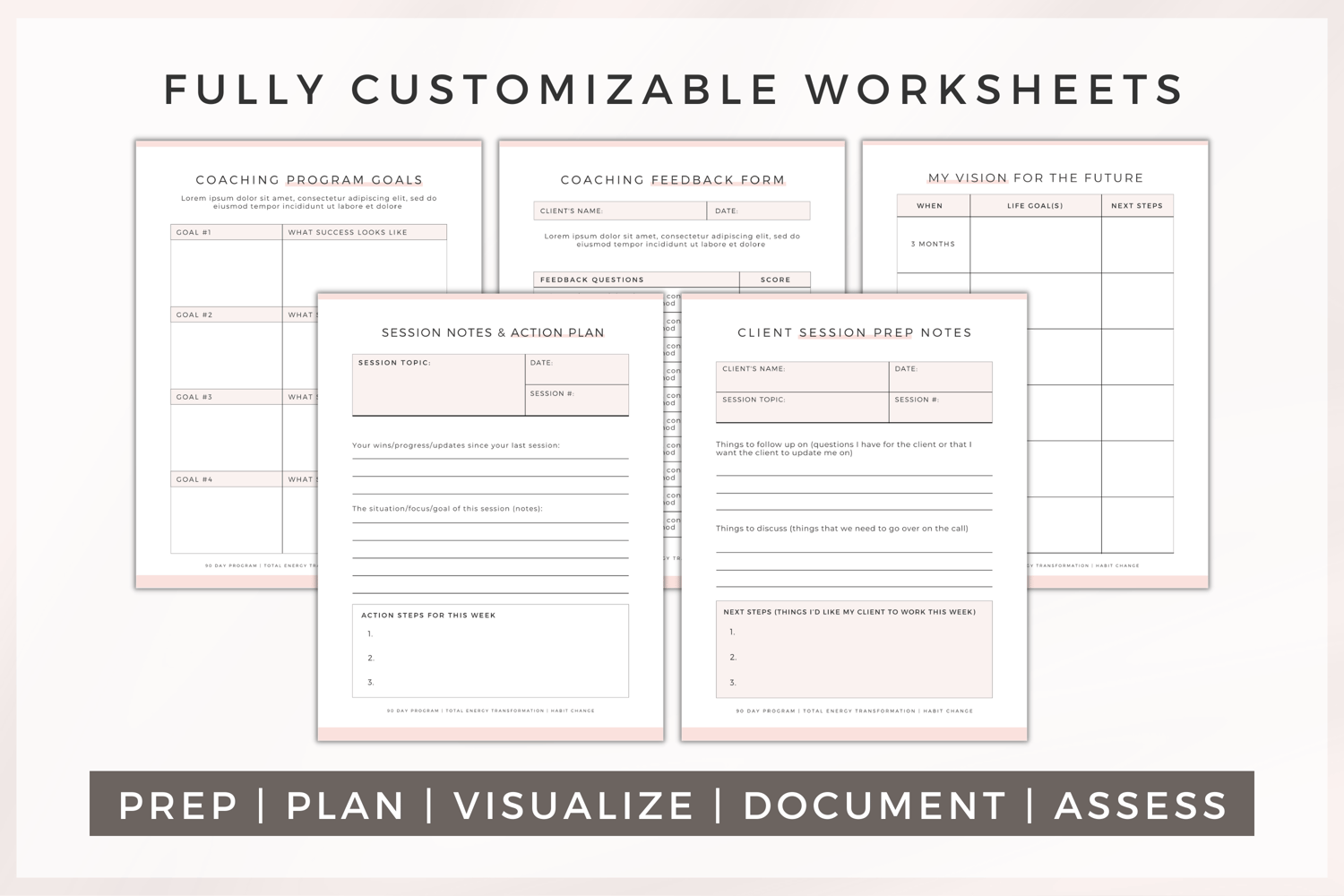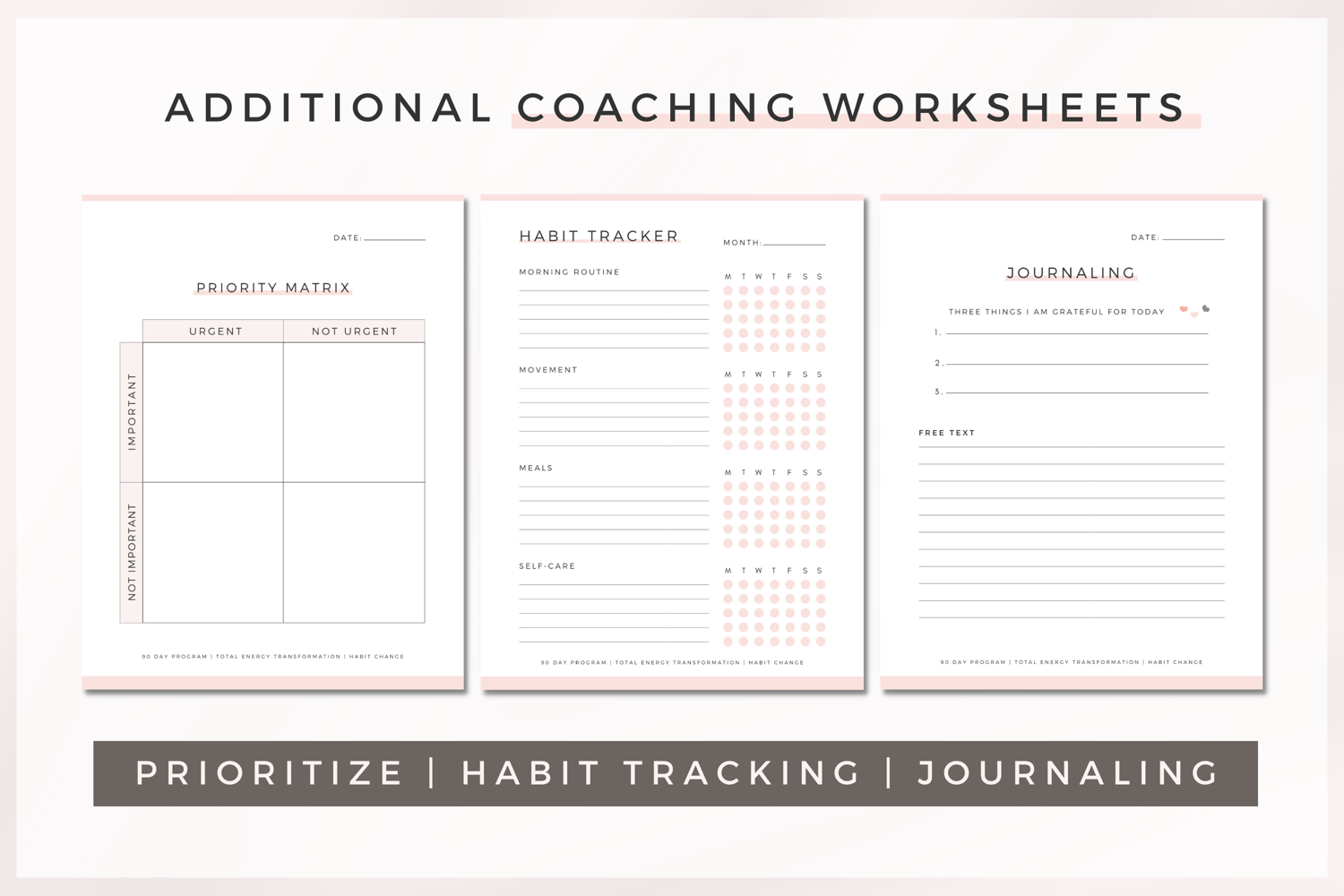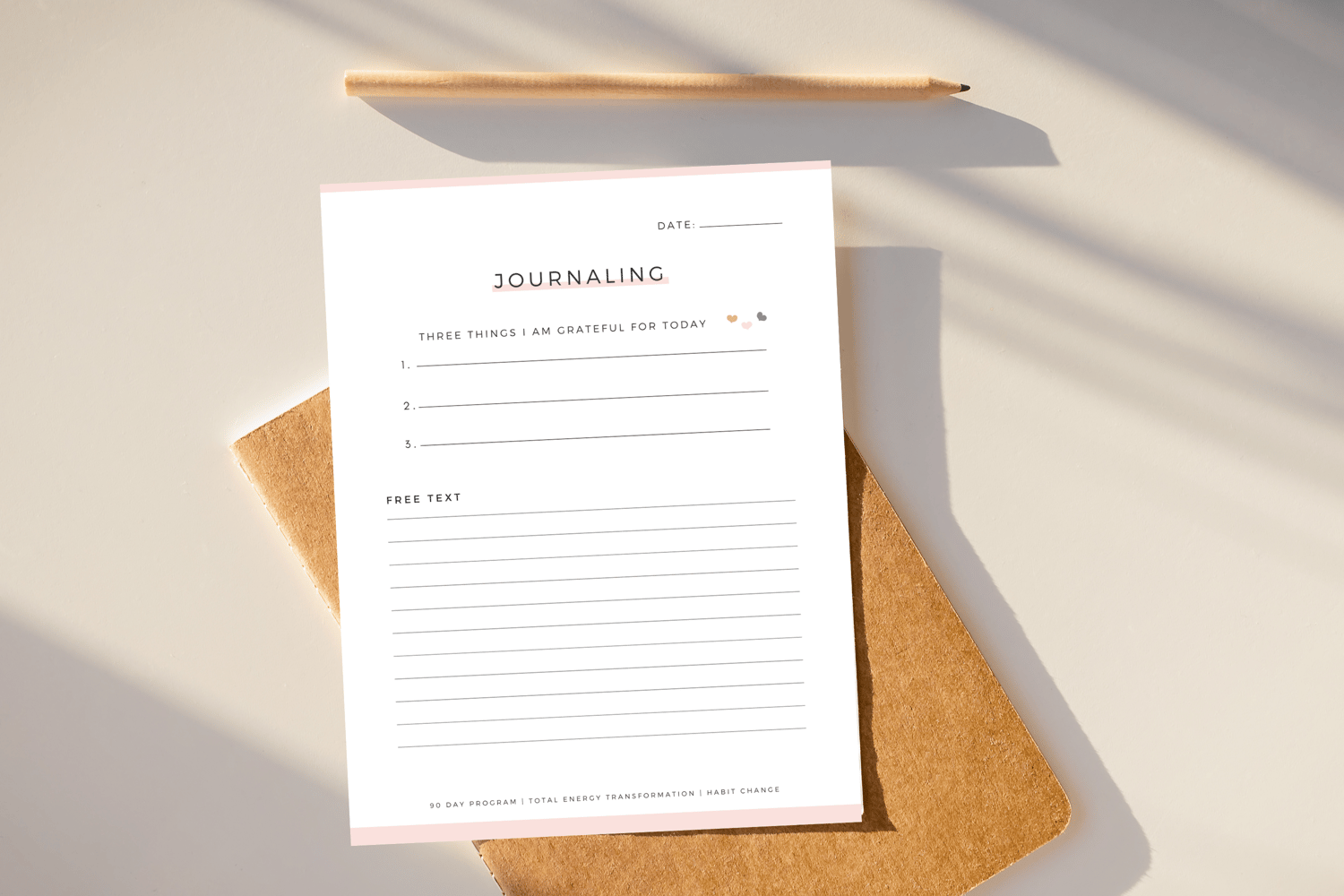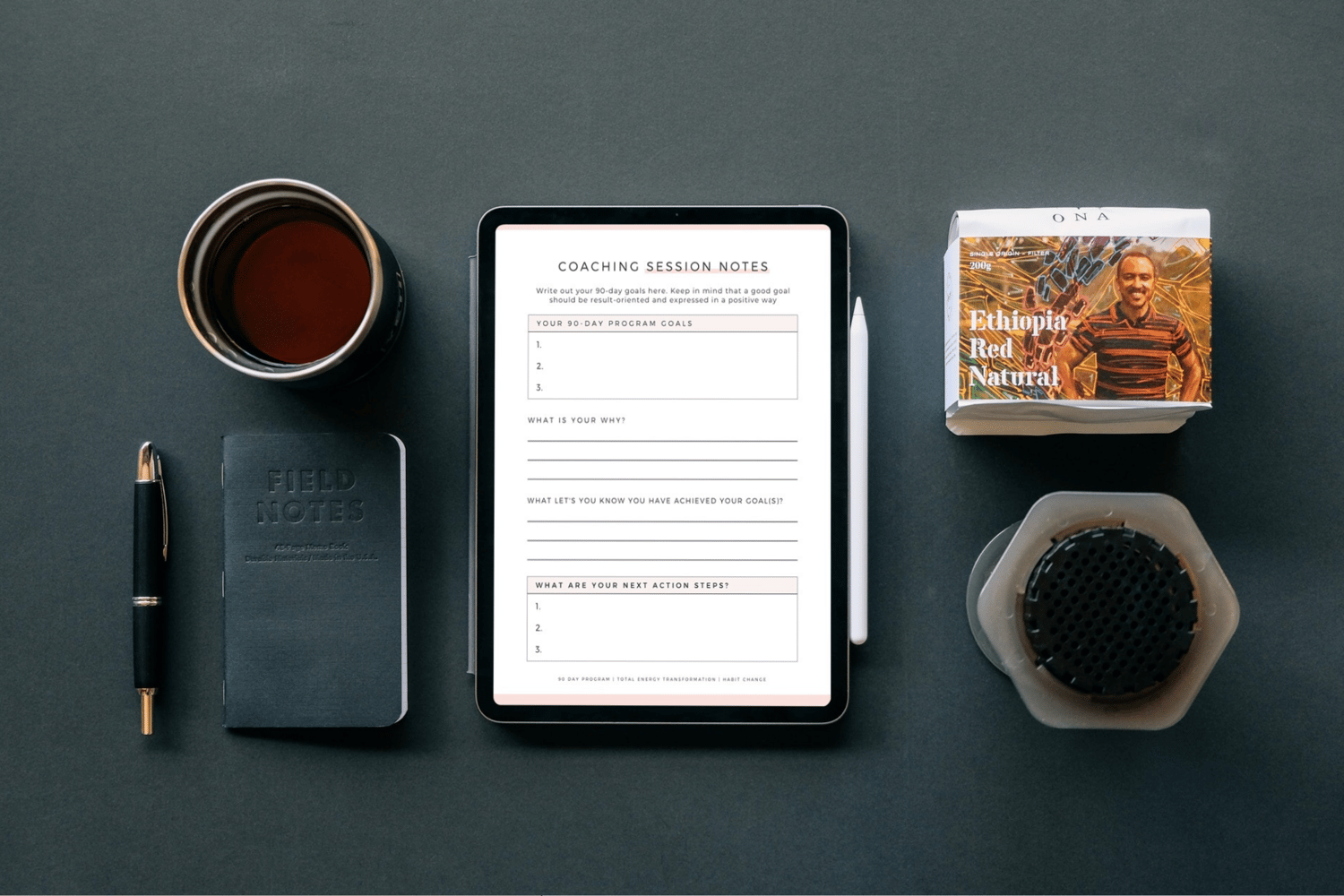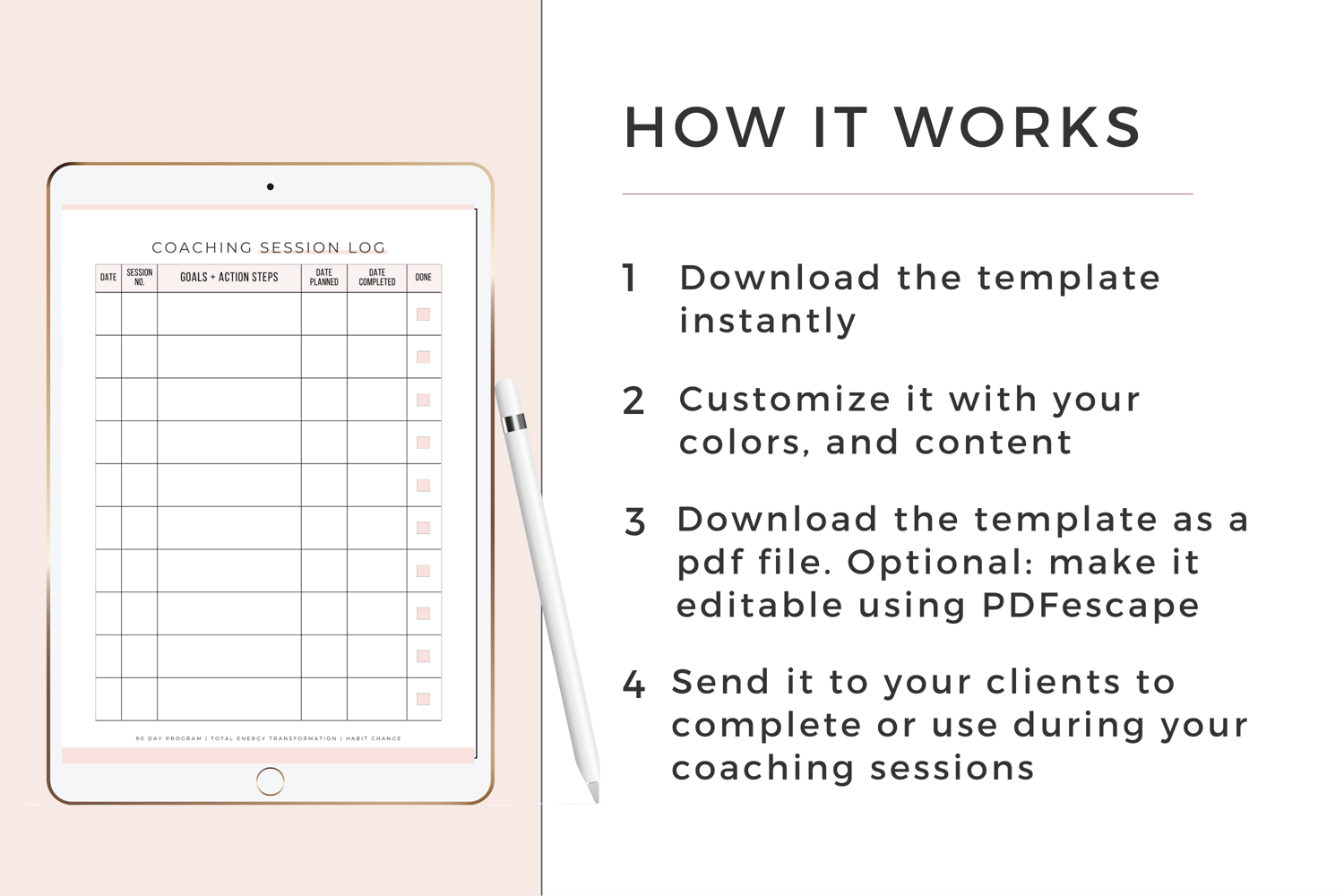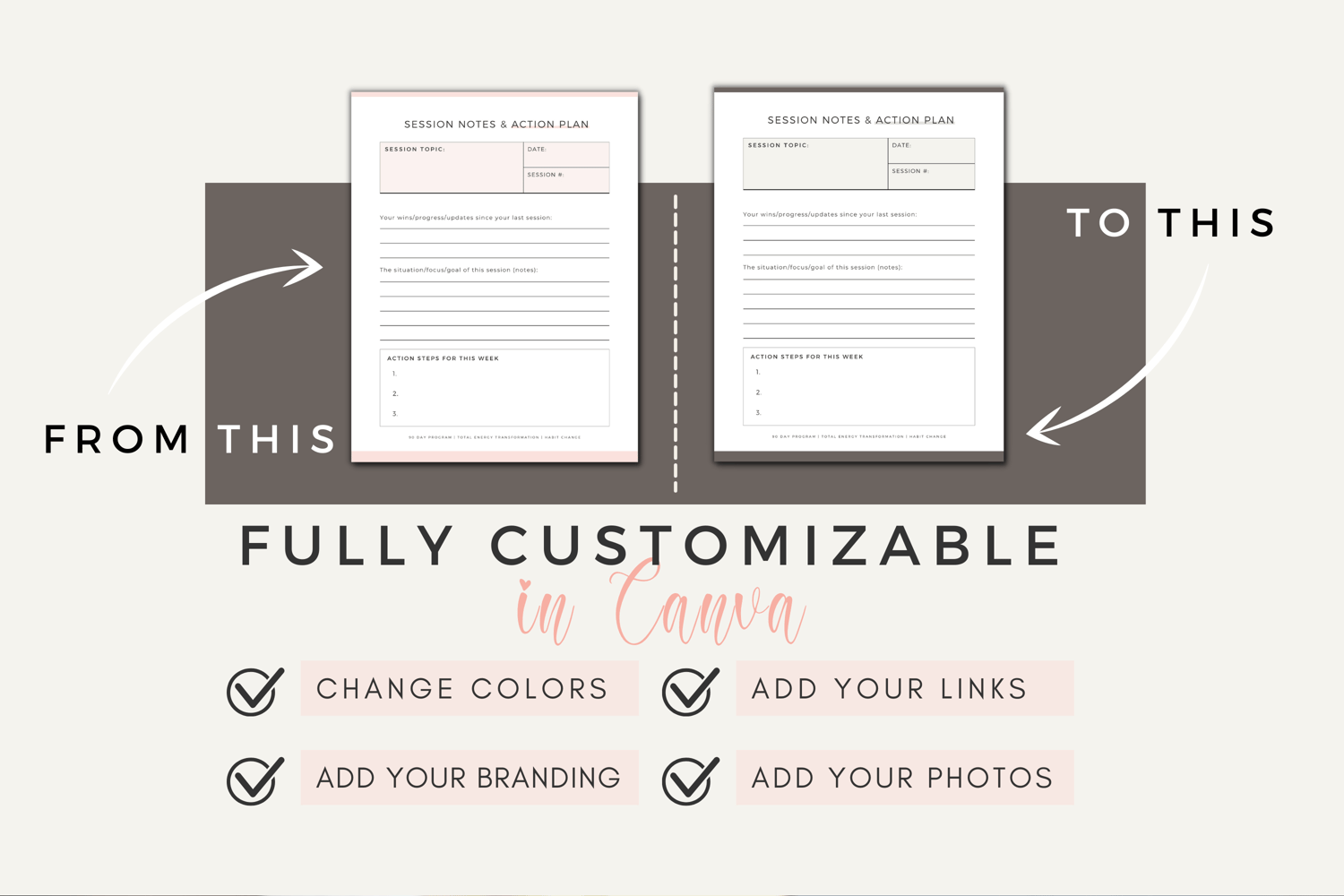 Coaching Worksheet Templates | Editable Canva Forms
Prepare, plan, document, and organize your client coaching sessions with these Coaching Worksheet Templates. This Canva template pack consists of 100% customizable, editable pages and worksheets that you can easily tweak and incorporate into your coaching program.
FEATURES
✓ Client's forms (session notes, vision and goal planning, habit tracker, session log, etc)
✓ Coach's forms (session notes & prep worksheets)
✓ 100% Customizable in Canva with your brand colors, fonts, contents, etc
✓ Download as pdf
✓ Use with free or pro version of Canva
It comes in a ready-to-use BLUSH PINK color or easily customize to match your brand colors and theme.
❌ This is a Canva Template. It will not work in Microsoft Word, Google docs, Photoshop, Corjl, or any other software ❌
WHAT YOU GET (Comes in both US & A4 Sizes) - 12 Pages total
Client forms (vision planner, goal planner, session notes, session log, habit tracker, journal, priority matrix)
Coach forms (Session notes and Session prep worksheet)
Coaching program feedback form
Instant Download + PDF Guide