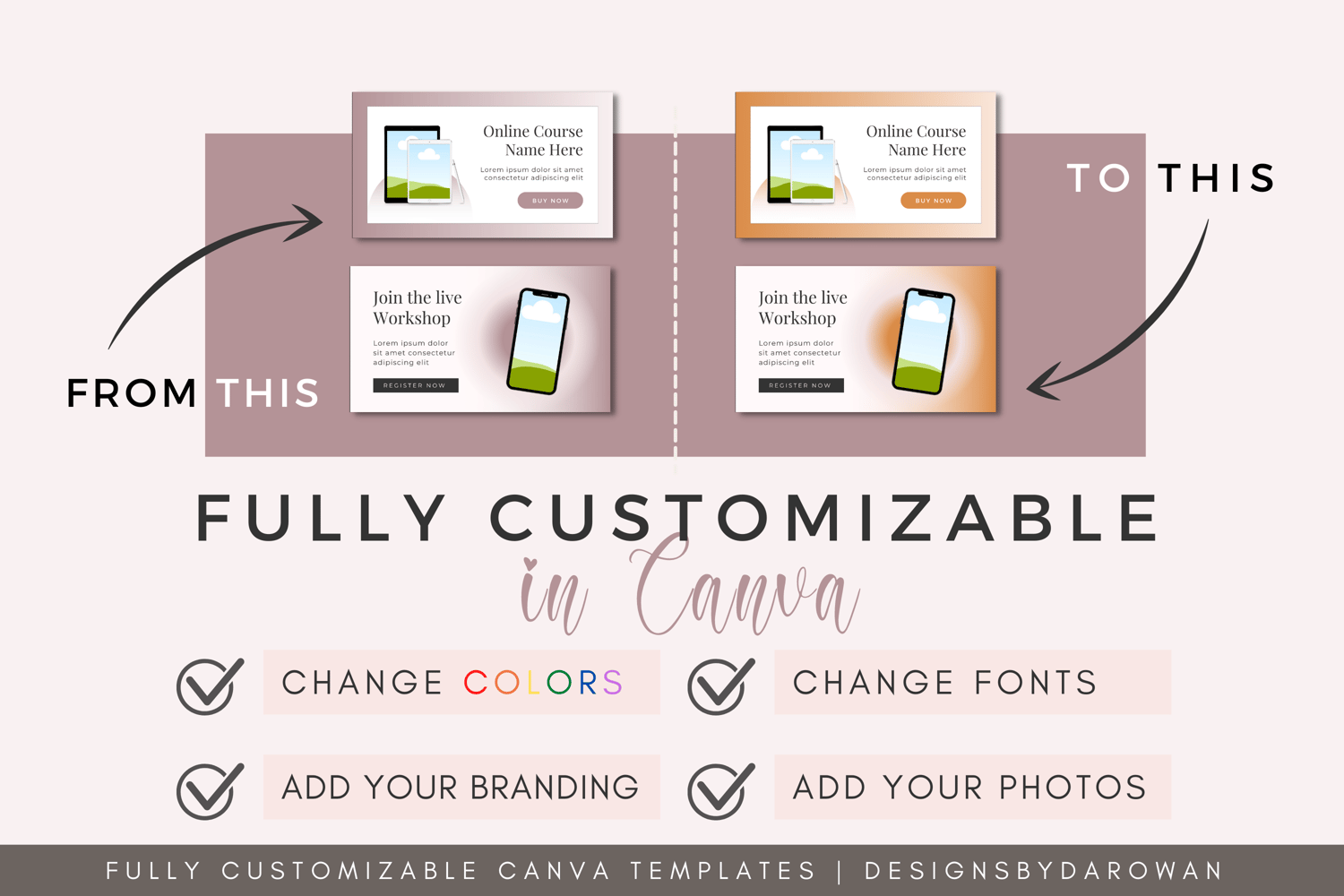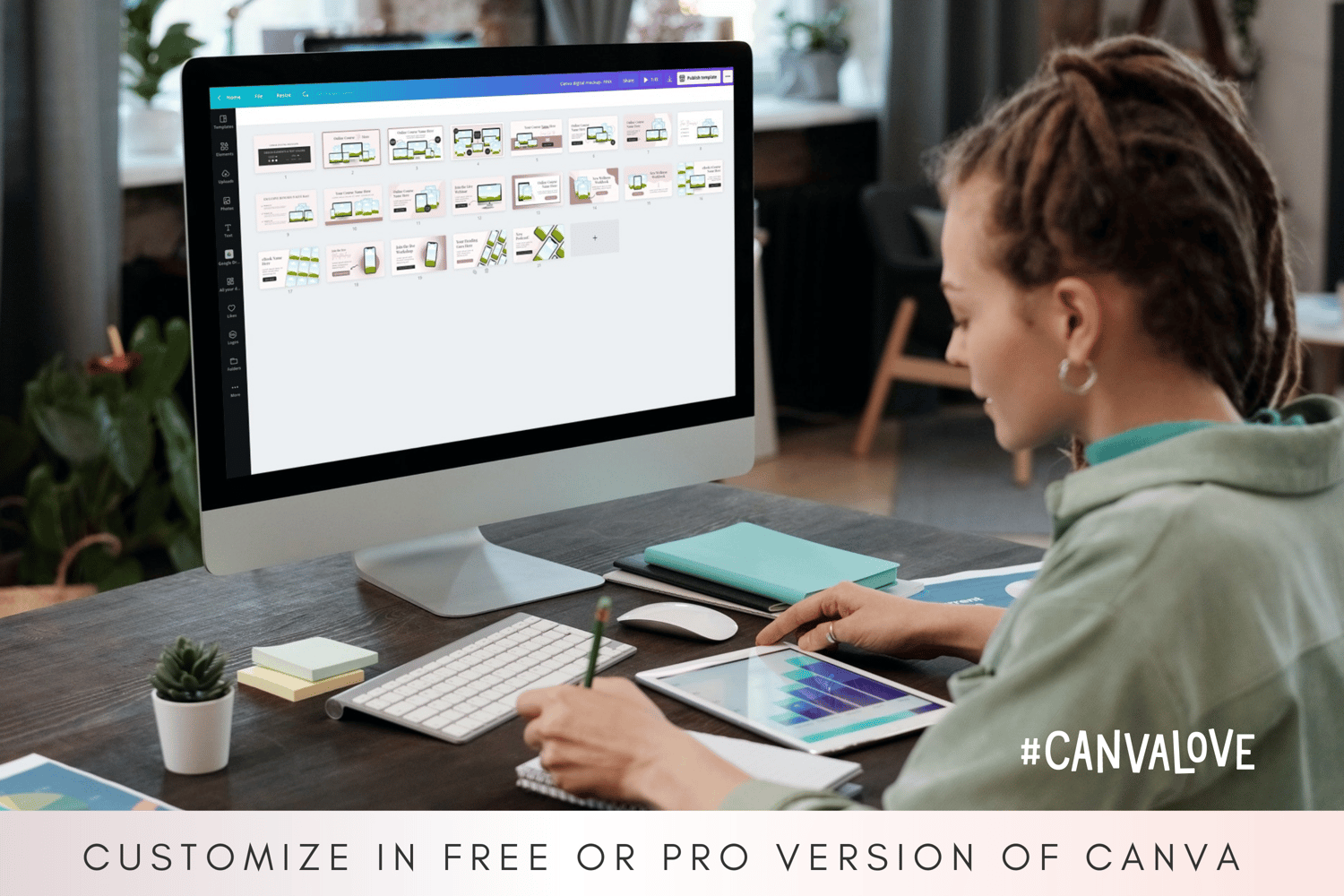 Digital Products Canva Mockup
A compelling and realistic course mockup for your online/eCourse and launch in style using an easy-to-customize Canva template without Photoshop or other more complicated software.
Promote your online course on your website, blog, sales page, or Instagram using these digital device mockup/scene creators.
✨ FEATURES
✓ Versatile Canva Course Mockup Template
✓ 100% Customizable in Canva with your brand colors, fonts, contents, etc
✓ Easy drag-and-drop editing (No technical skills required)
✓ Bonus Templates - Free matching Instagram template
It comes in a ready-to-use BLUSH PINK color or easily customize it to match your brand colors and theme.
❌ This is a CANVA TEMPLATE. It will not work in Microsoft Word, Google docs, Photoshop, WordPress, Wix, Squarespace, or any other software ❌
WHAT YOU GET
20-Page Canva Template Mockups
20-Matching Instagram Mockups
Instant Download + PDF Guide + Tutorial
Customer support after purchase