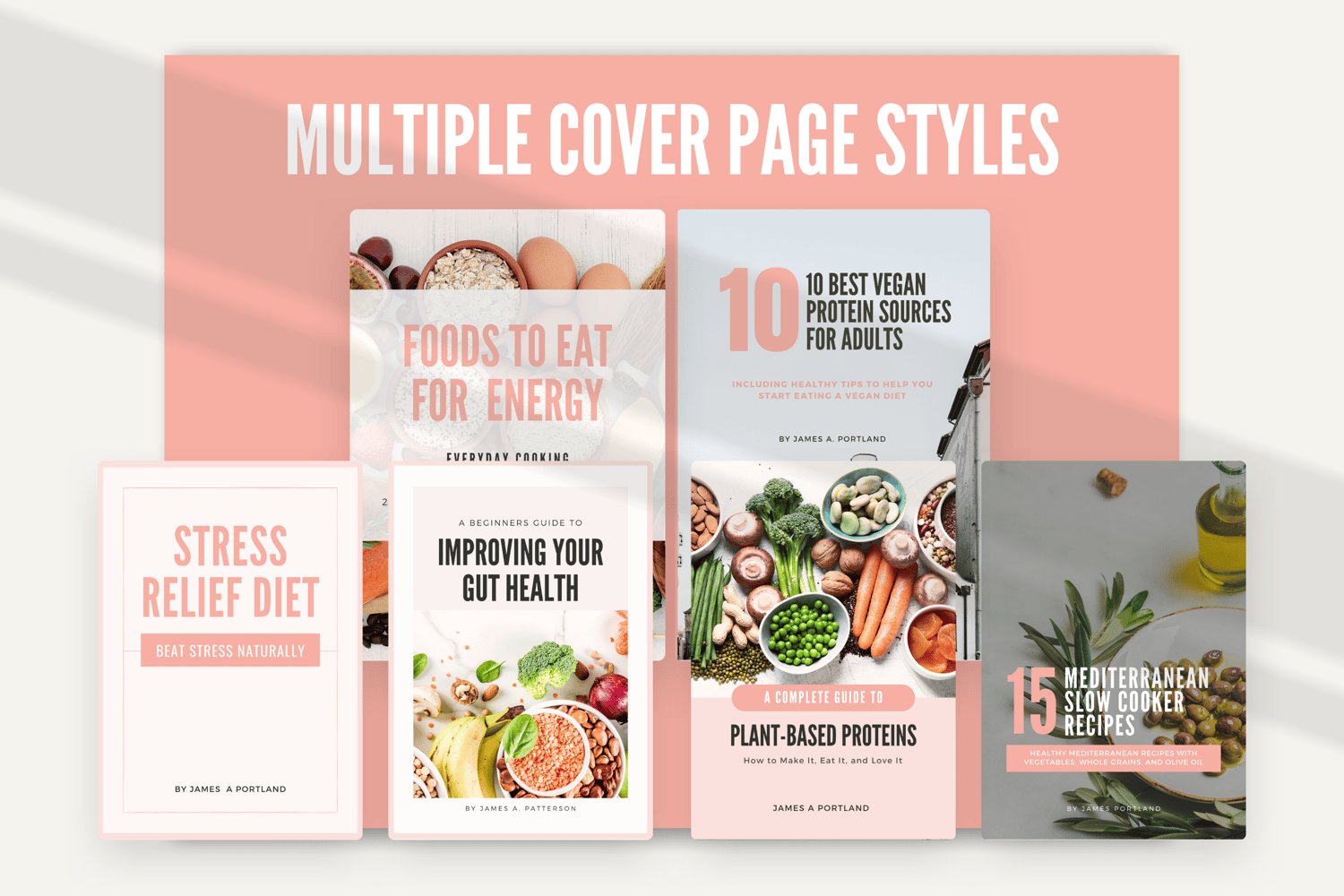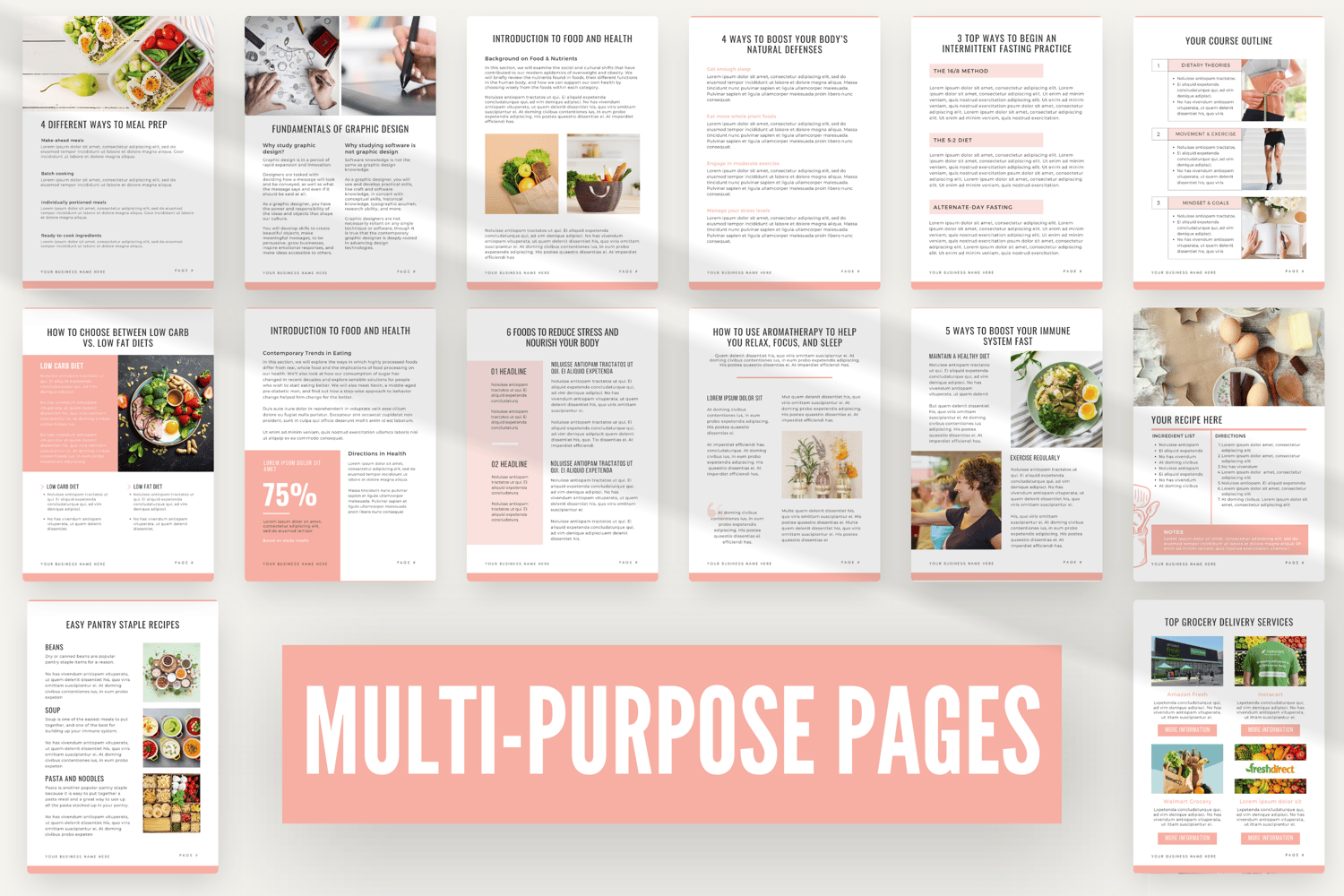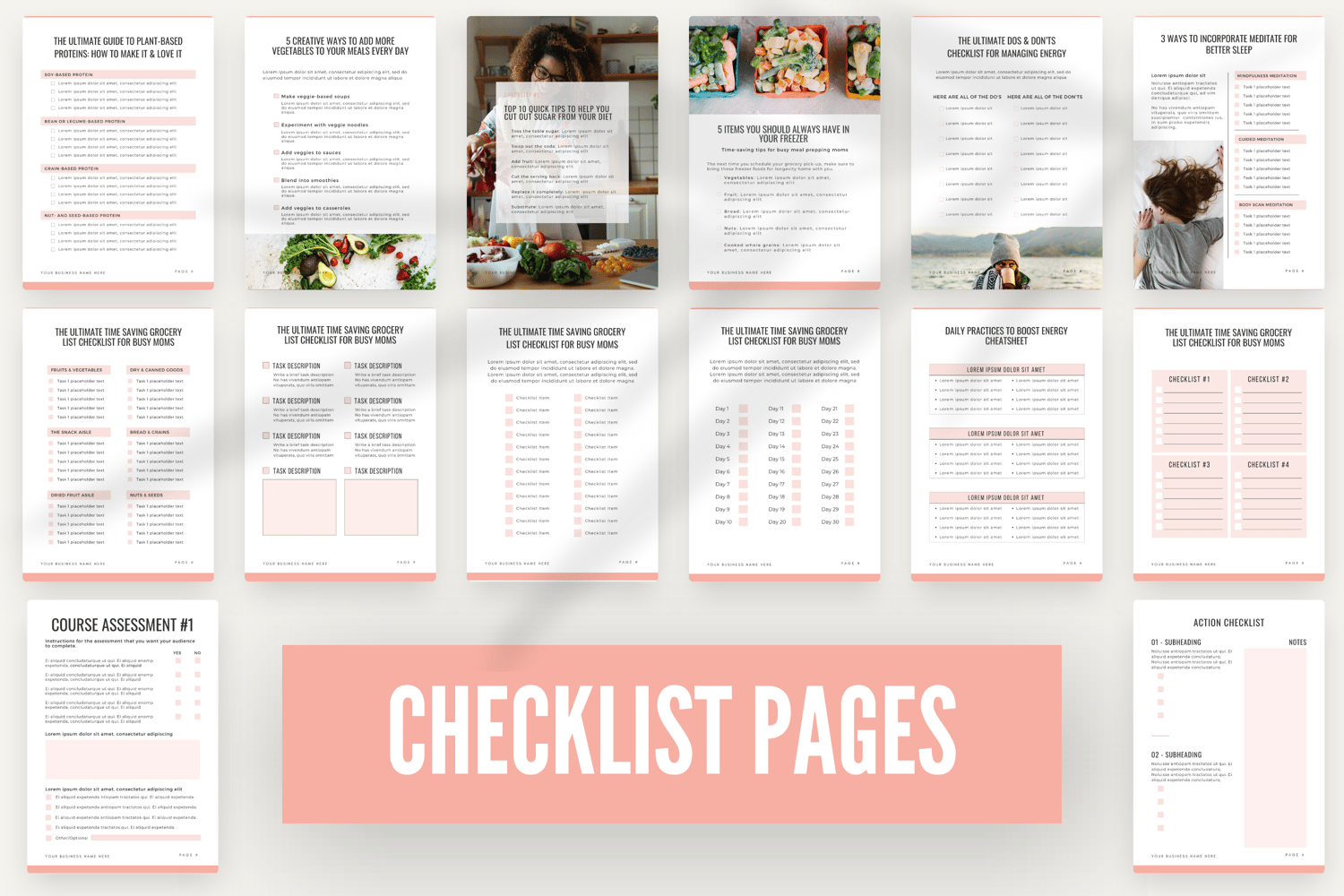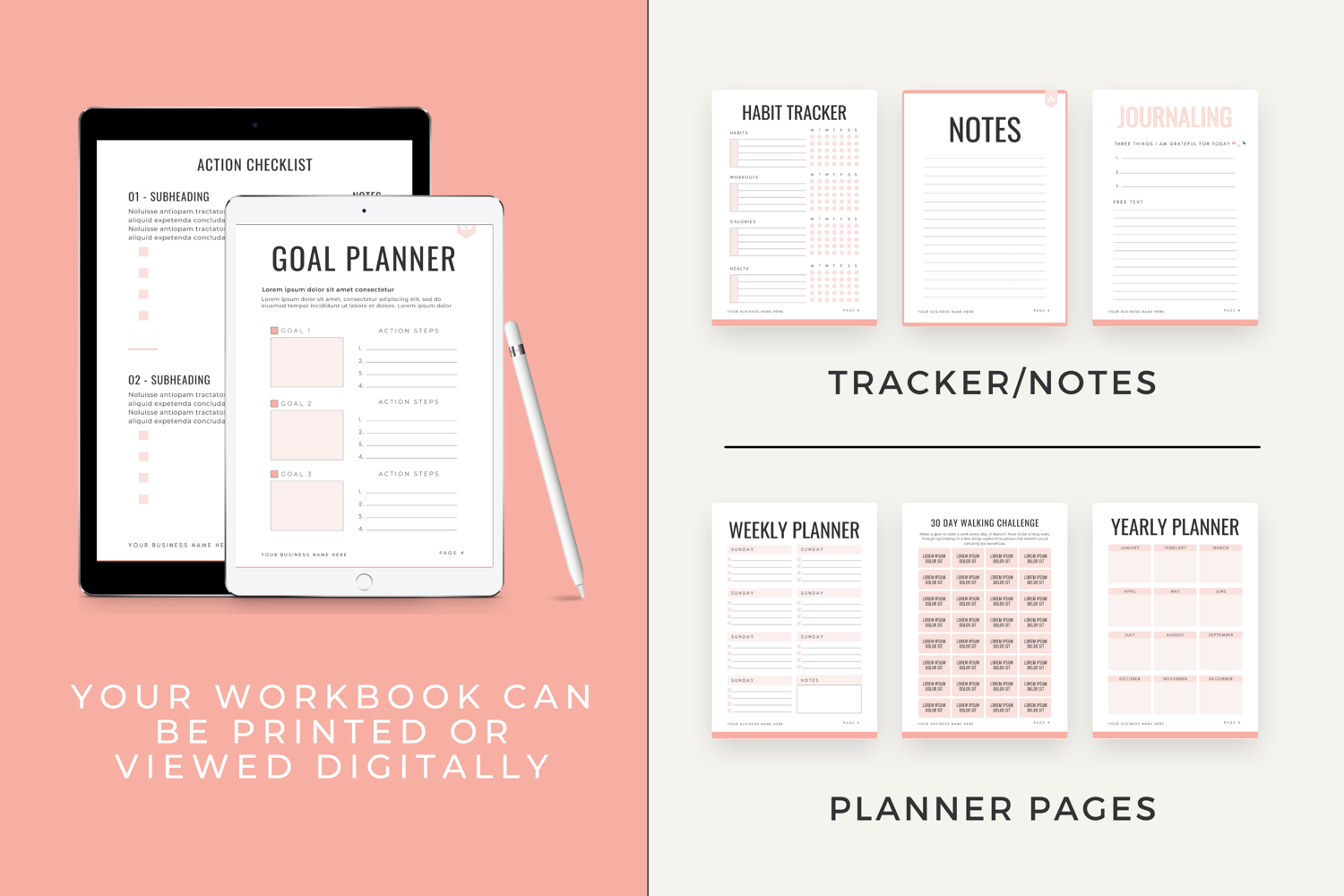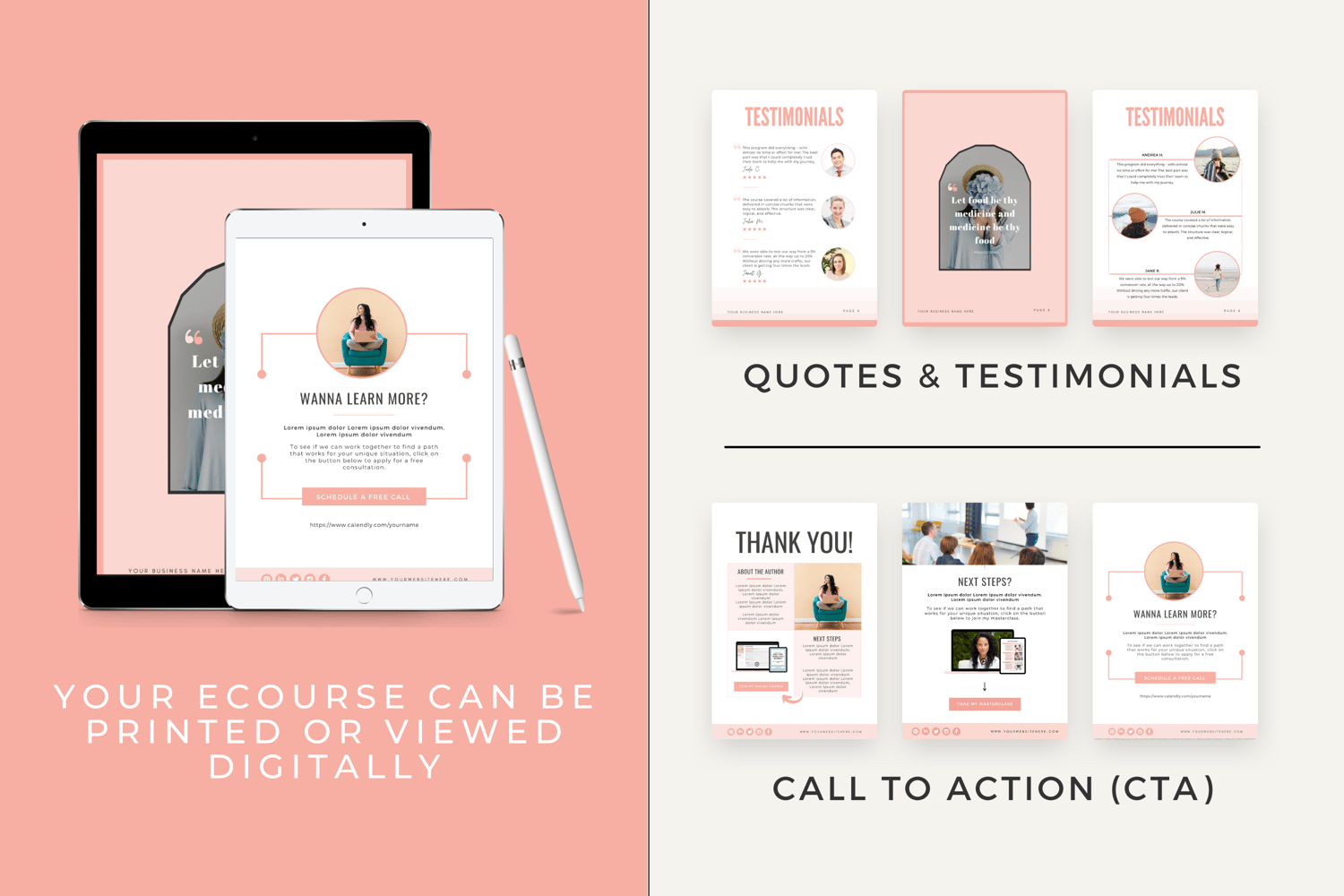 Ebook & Workbook Canva Template
$20.00
The ULTIMATE eBook Canva Template kit in BLUSH PINK includes everything needed to create ebooks, eCourses, and irresistible lead magnets for your online business.

Create tons of beautiful content such as ebooks, lead magnets, checklists, and other freebies with this eBook Template for Canva, and use it for your coaching business to build your email list and/or develop your online course material.

You do not need to stare at a blank screen for hours, start from scratch, OR hire an expensive graphic designer. Use this all-inclusive versatile ebook and workbook template to create multiple different contents. YES, you can mix and match and use it over and over again.

Beautiful time-saving templates that you can edit with the free version of Canva.

WHAT YOU GET (95+ UNIQUE Template Pages)
♦ 6 Cover Pages
♦ 4 Table of Contents
♦ 3 About me pages/welcome letter/meet the team
♦ 5 course/module/chapter section dividers
♦ 19 Unique Multi-purpose Content Style Pages
♦ 21 Different Worksheet Pages (Worksheets, planners, trackers)
♦ 15 Different Checklists/Cheatsheets
♦ 13 Graphs/Figures/Charts/Roadmap Templates
♦ 10 Quotes, announcements and call to action, disclaimer, and copyright