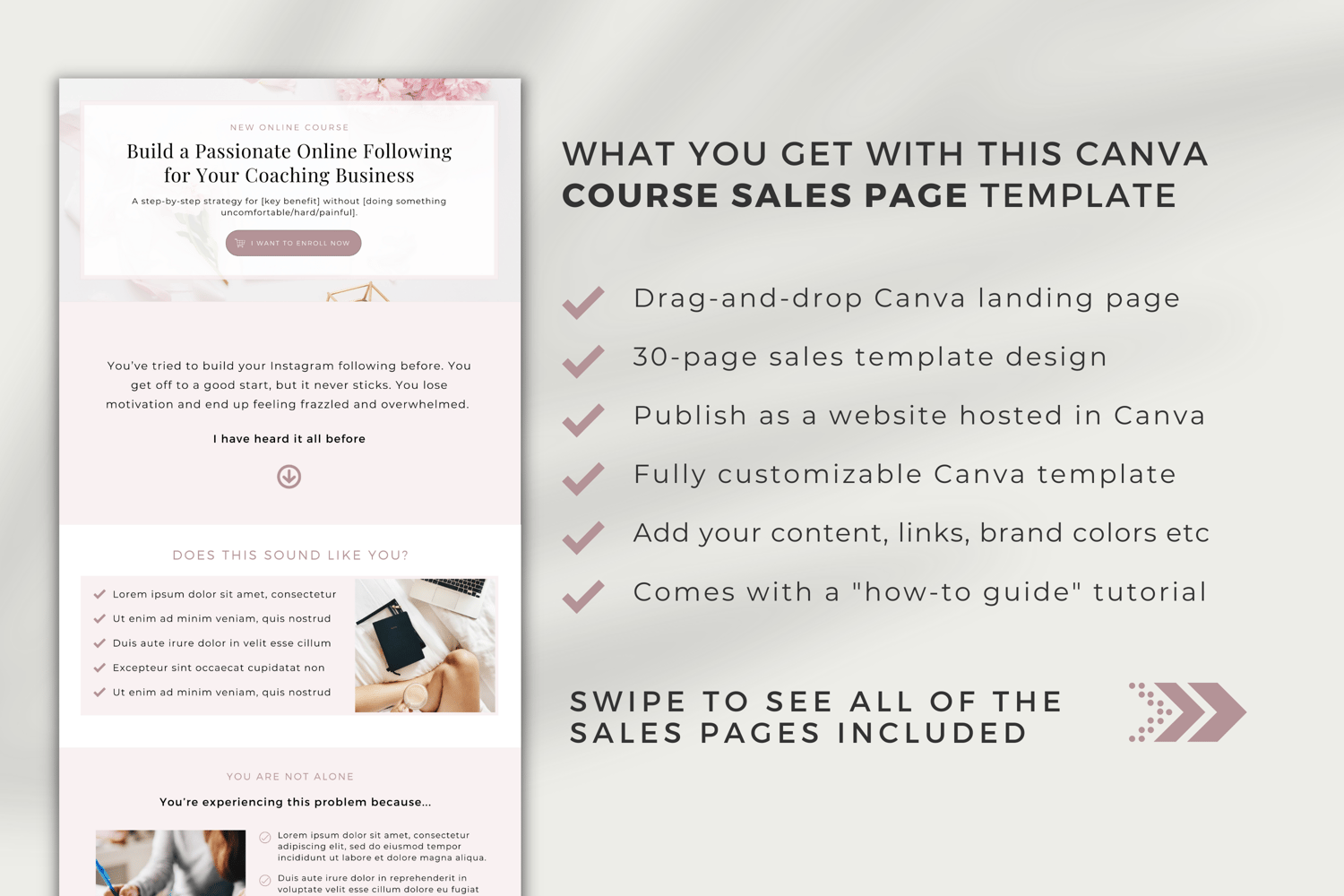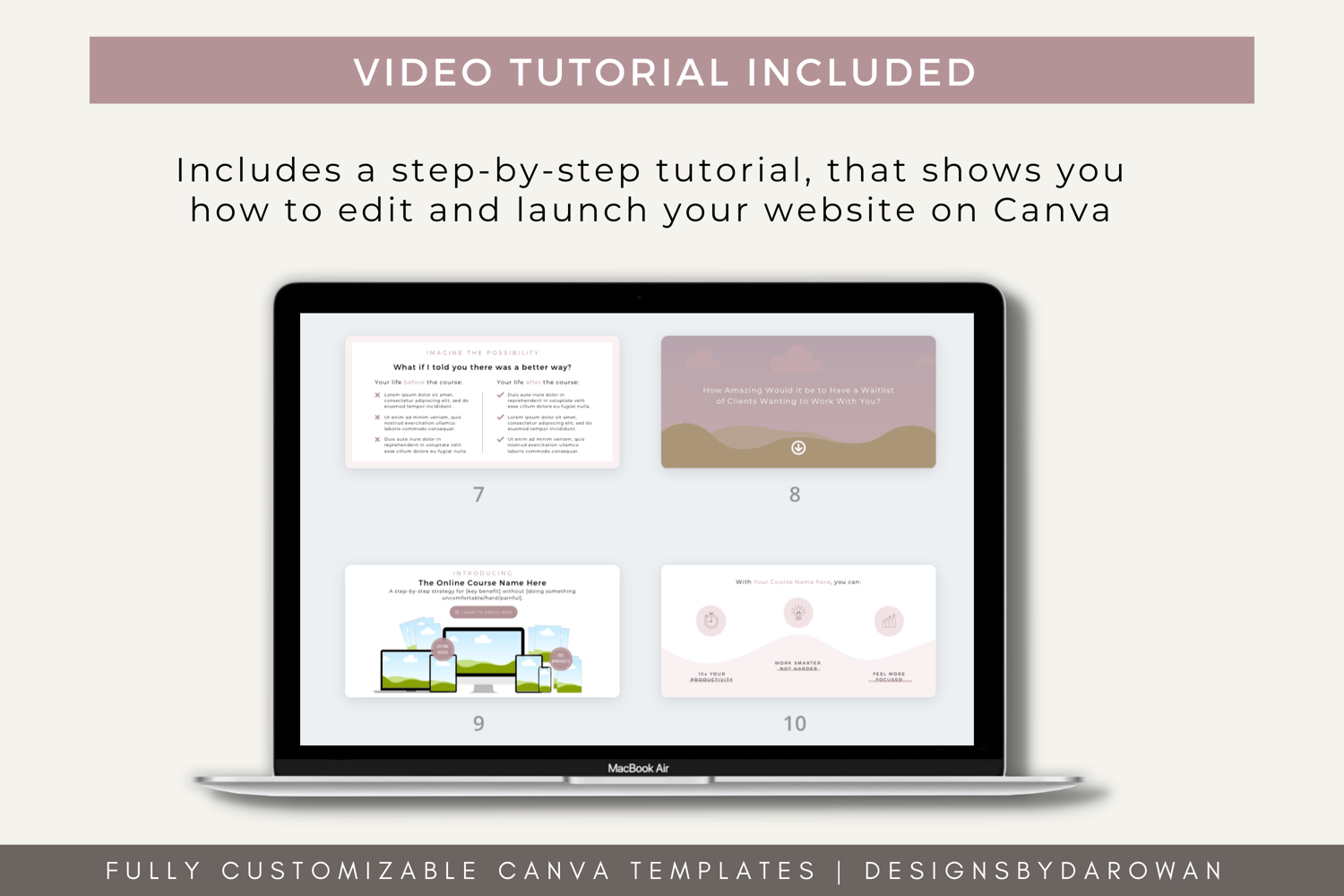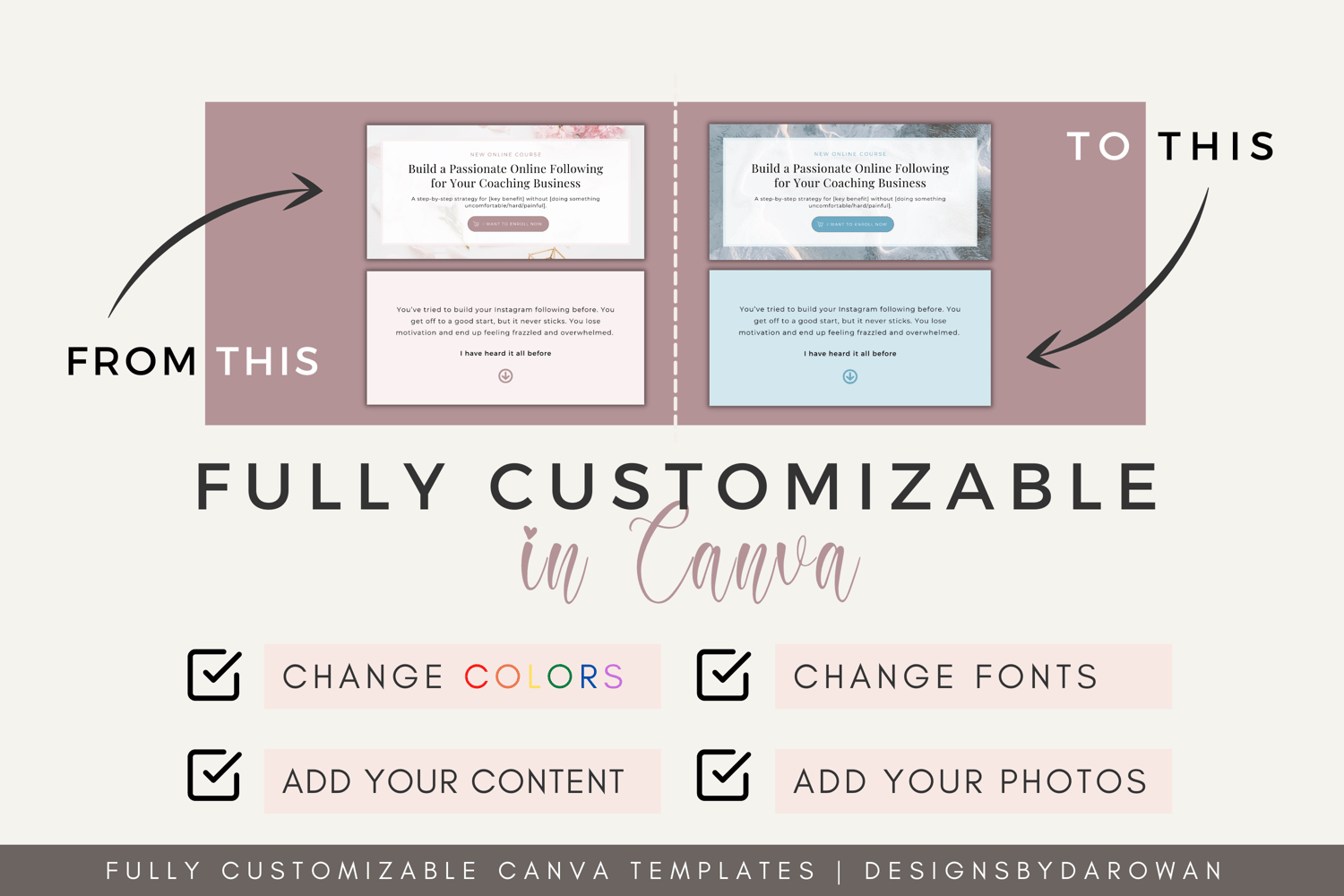 Course Sales Page Template
Create a beautiful Course Sales Page for your online/eCourse and launch in style using an easy-to-customize Canva template without a website because your landing page is hosted 100% on Canva free of charge.
FEATURES
✓ Designed to convert Course Sales Page
✓ 100% Customizable in Canva with your brand colors, fonts, contents, etc
✓ Host for free in Canva (NO WEBSITE NEEDED)
✓ Easy drag-and-drop editing (No technical skills required)
This landing page is an alternative to creating a sales page using other more technically demanding programs. You can embed all of the necessary links needed to run a successful course launch.
This sales page was designed using the standard anatomy of a course launch page and it includes the following sections:
⦿ A compelling headline & opening story (introduce the problem)
⦿ Bullet-points sections to highlight benefits of the solution
⦿ The solution/offer + bonuses
⦿ Testimonials + instructor bio
⦿ FAQ + Pricing details
It comes in a ready-to-use BLUSH PINK color or you can easily customize it to match your brand colors and theme.
❌ This is a CANVA TEMPLATE. It will NOT work in Microsoft Word, Google docs, Photoshop, WordPress, Wix, Squarespace, Teachable, Kajabi, Katra, Leadpages, or any other software ❌
WHAT YOU GET
30-Page Canva Template Landing Page
Instant Download + PDF Guide + Tutorial
Customer support after purchase