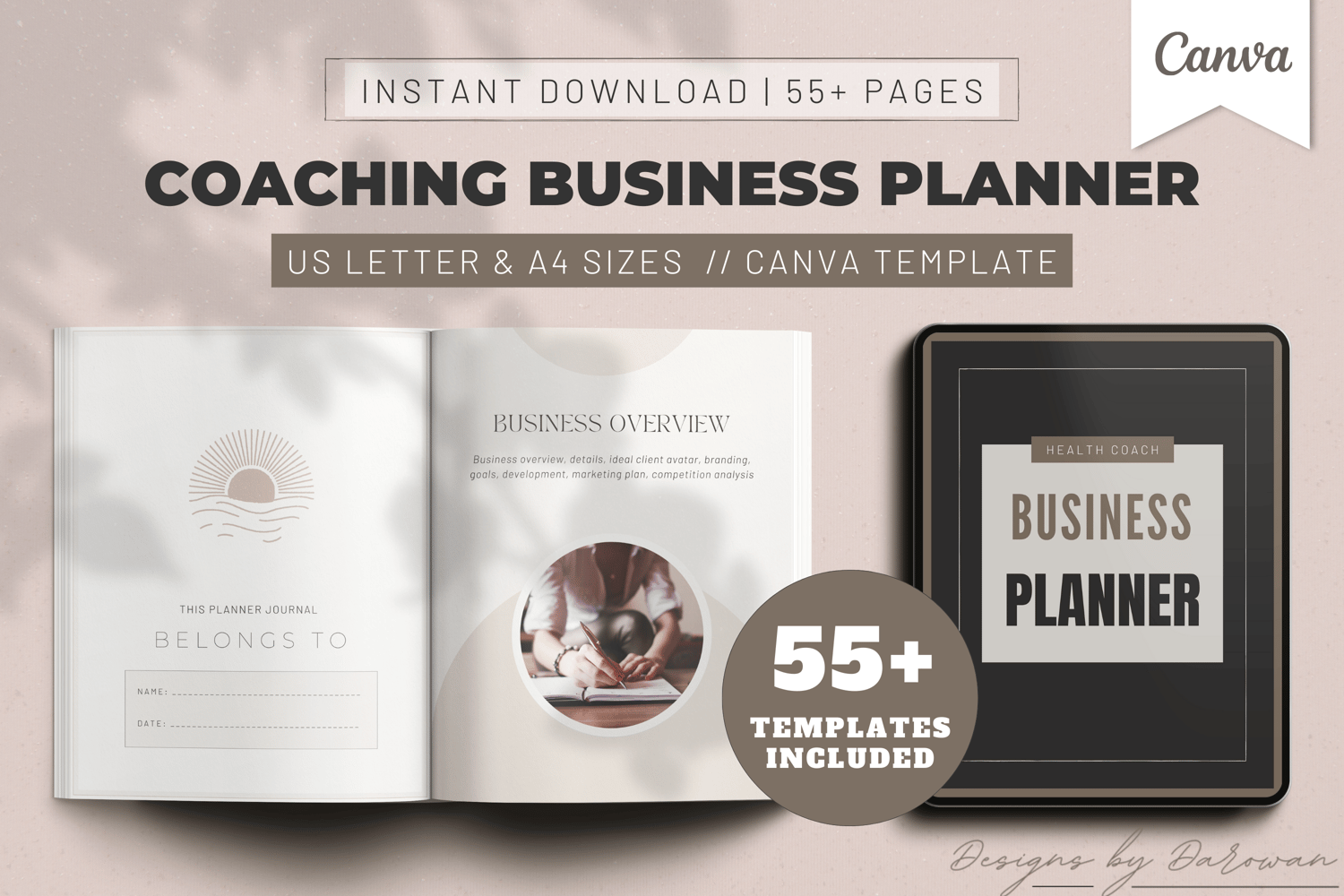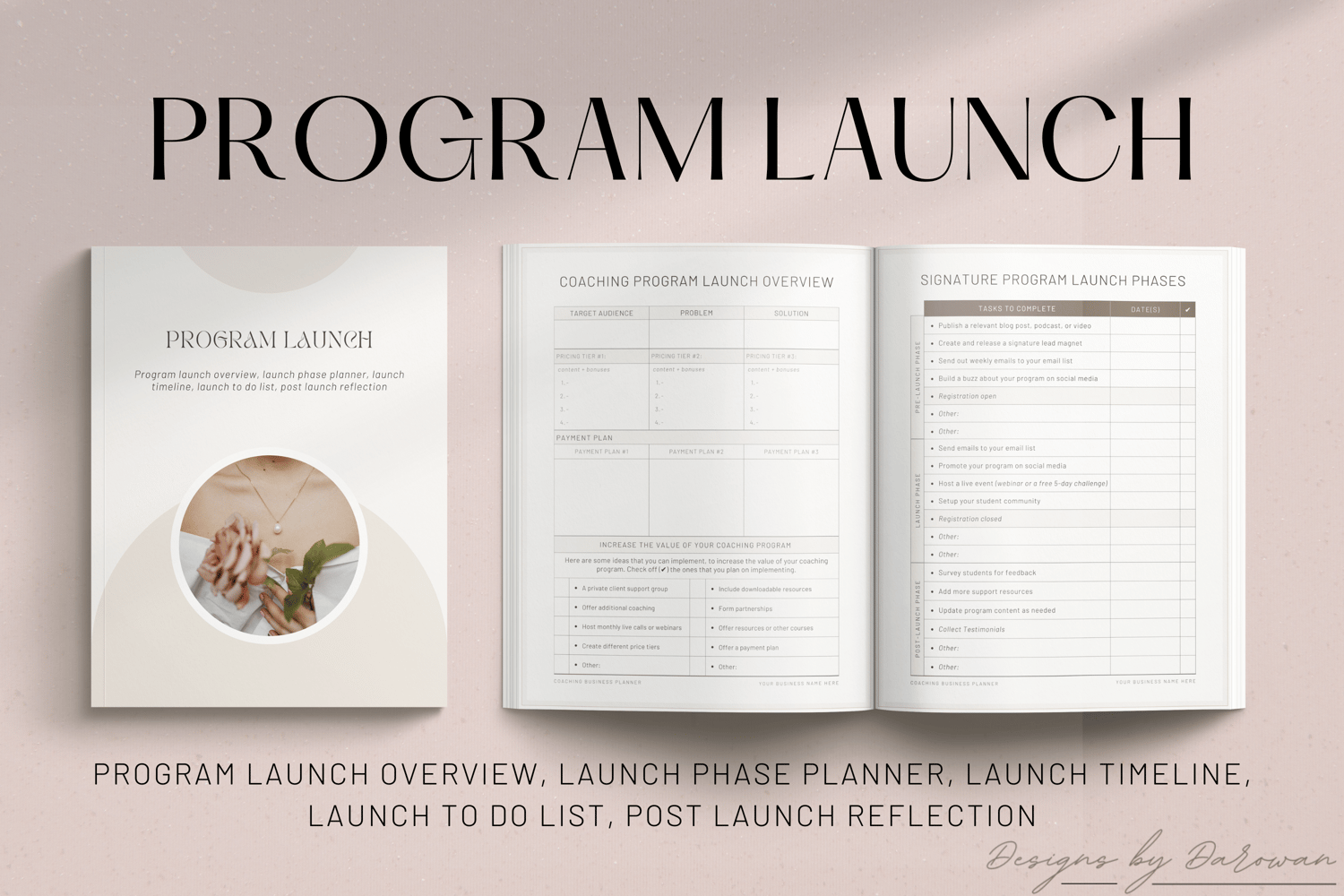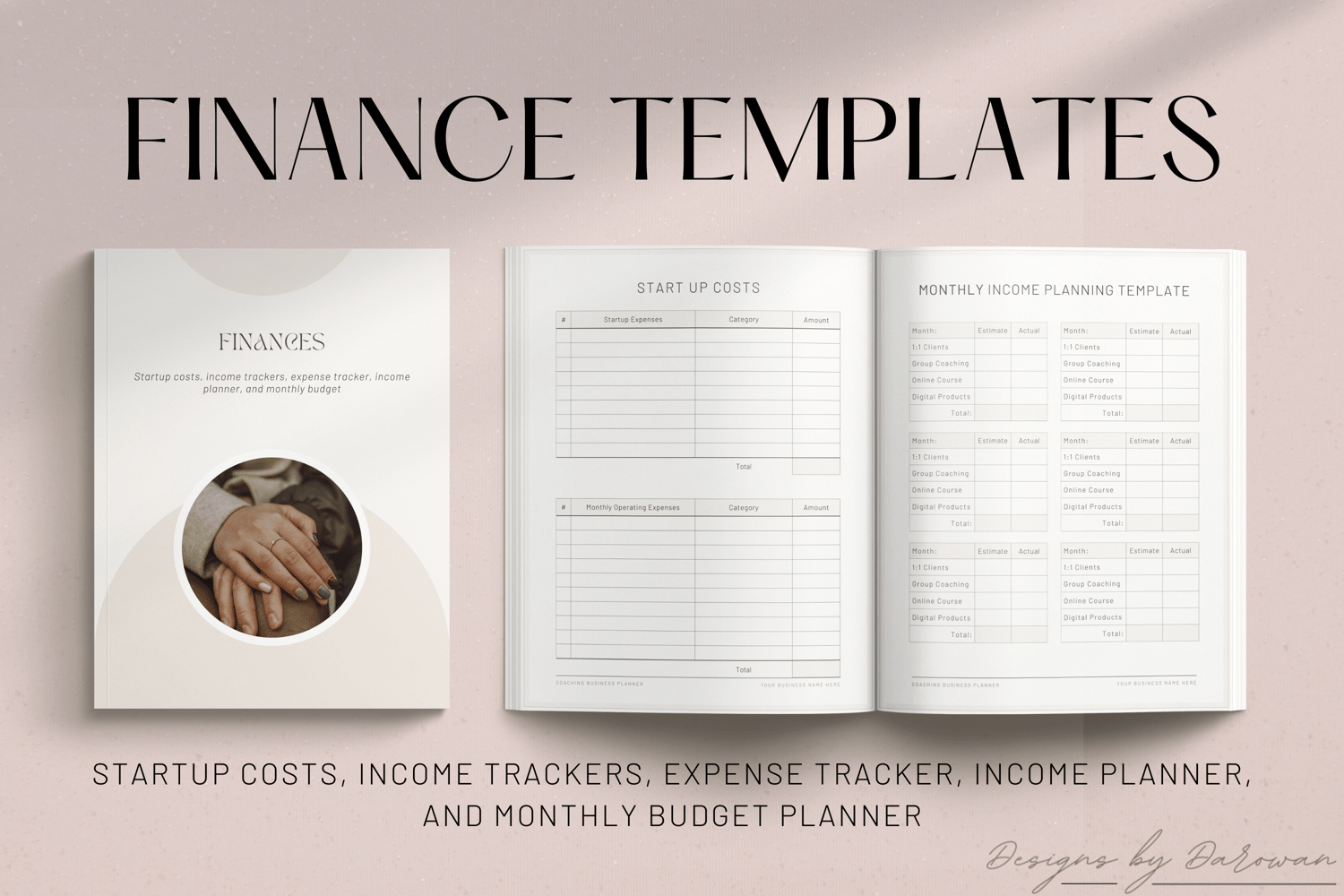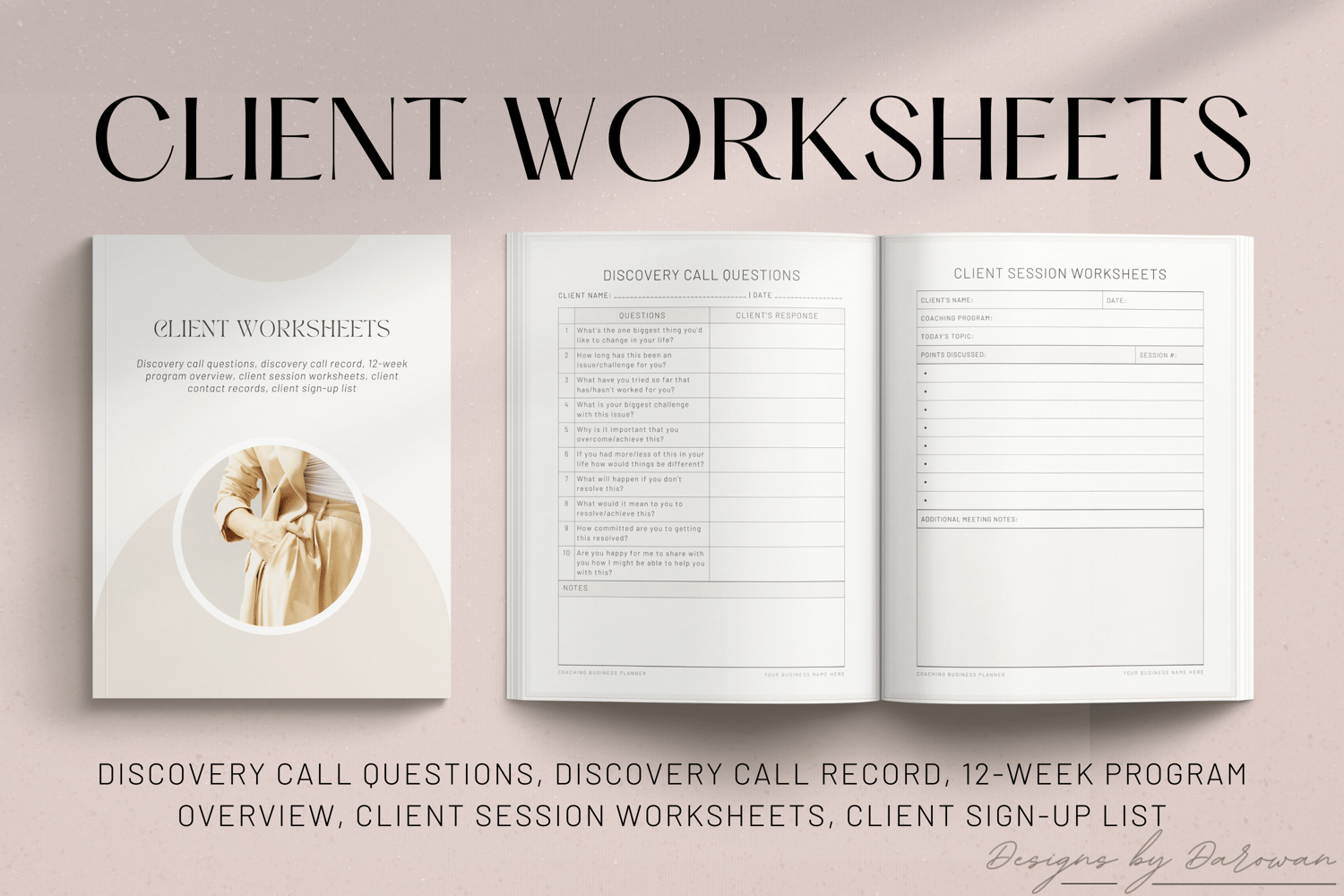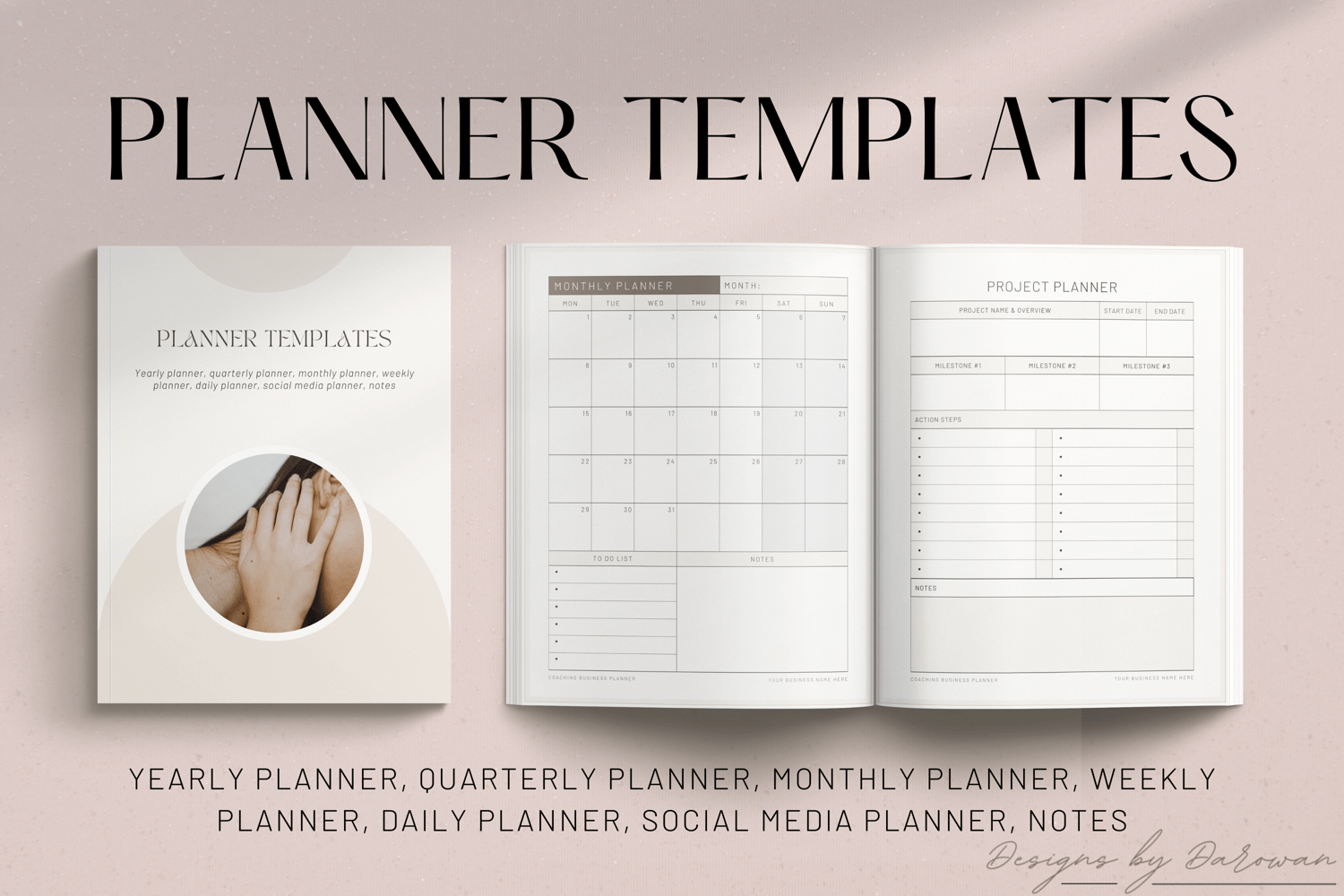 Coaching Business Planner
$17.50
This Coaching Small Business Planner contains all of the planning pages you'll need to organize your new or established coaching business.
This Business Planner is organized into six sections
Coaching Business Overview Pages
Finance Planning Templates
Client Coaching Worksheets
Daily, Weekly, Monthly, Yearly Planners
Signature Launch Planning Templates
Tools & Resources Pages
Start with the big picture - an overview of your business vision, goals, and quarterly plans, track your finances, organize a launch, to planing the small day-to-day activities all in a cohesive organizer/planner. Also includes worksheets for client sessions!
FEATURES:
✓ Fully customizable in Canva
✓ Canva free or Pro
✓ Comes in US Letter & A4 Sizes
✓ Post-purchase full customer support
It is a fully editable/customizable Canva template so make any changes needed in Canva free or pro and save it as a PDF for digital annotation on your iPad / Tablet or printing and writing with pen and paper.
This Business Planner is perfect for anyone with a new or established coaching business. So that includes health coaches, life coaches, fitness coaches, mindset coaches, relationship coaches, etc. All small business owners and solopreneurs are welcome to use it.
▸ Wanna sample first? Click on the link below to view in Canva
● US Letter: https://partner.canva.com/rnoozy
● A4 Size: https://partner.canva.com/P0NNrN
WHAT YOU GET: (Coaching Business Planner Template - 55+ template pages)
○ Coaching Business Overview Templates
○ Finance Planning Templates
○ Client Coaching Worksheet Templates
○ Daily, Weekly, Monthly, Quarterly, Yearly Planners
○ Tools & Resources Template Pages
○ Signature Launch Planning Templates
○ Cover Pages & Section Divides
○ Quarterly Section Dividers