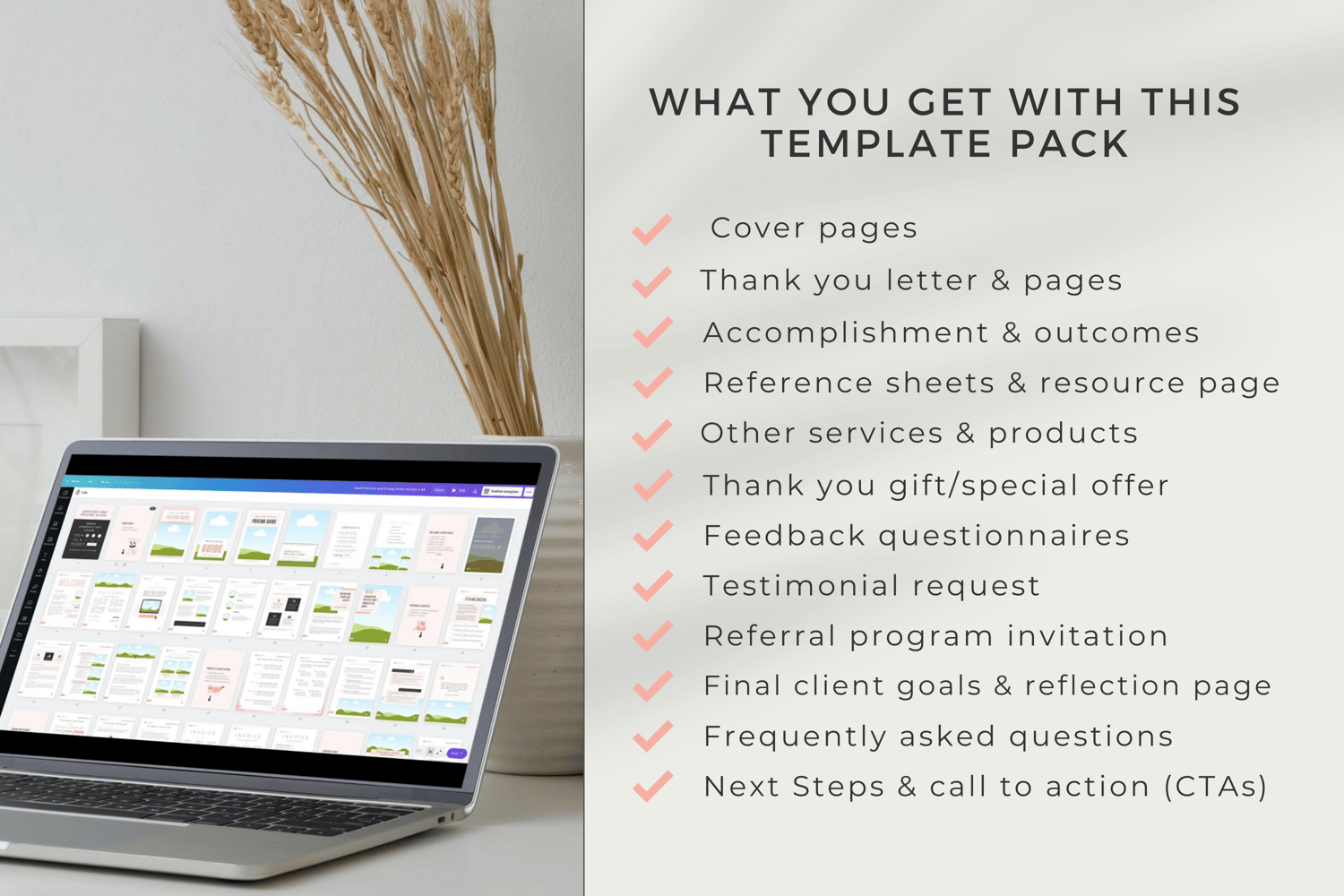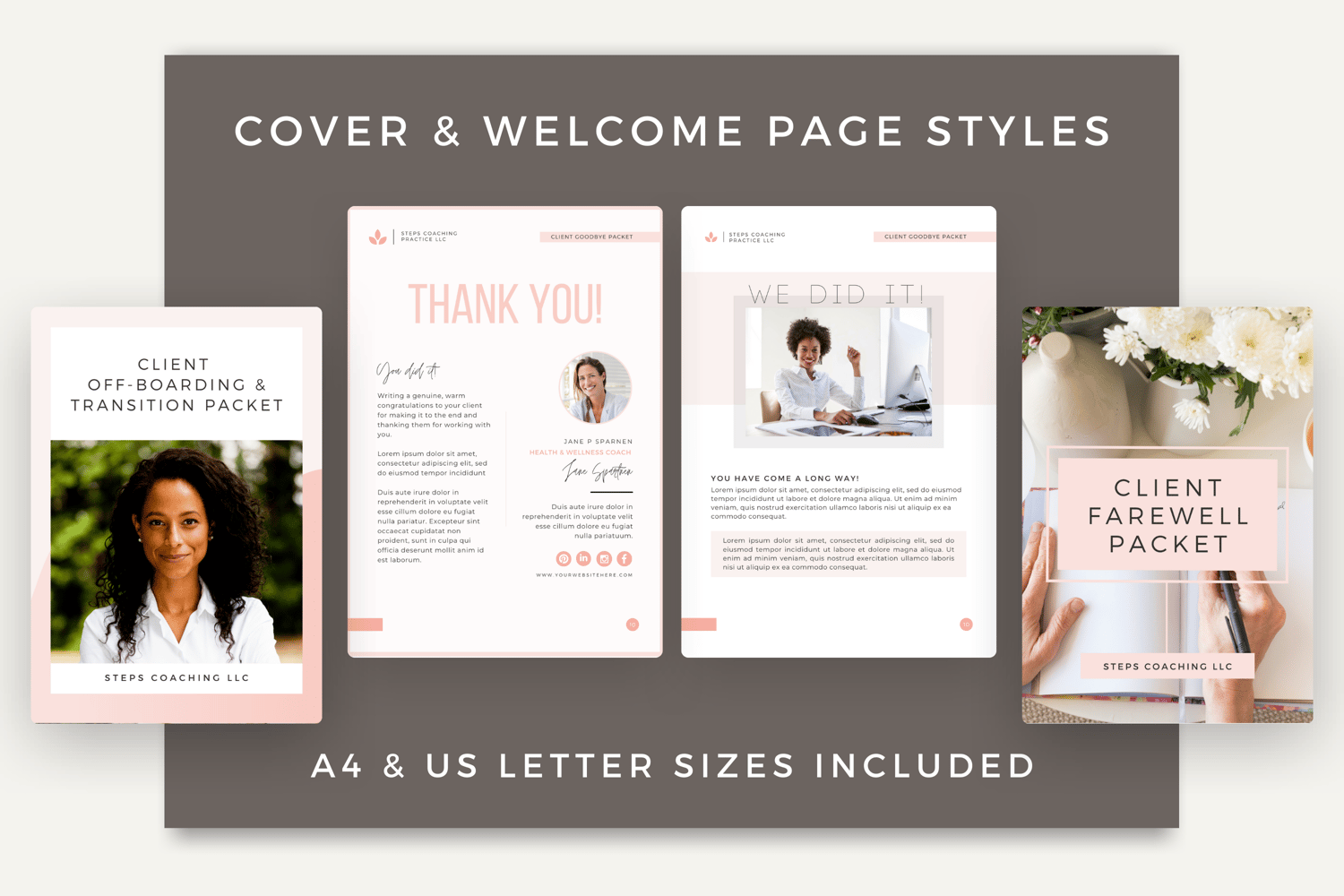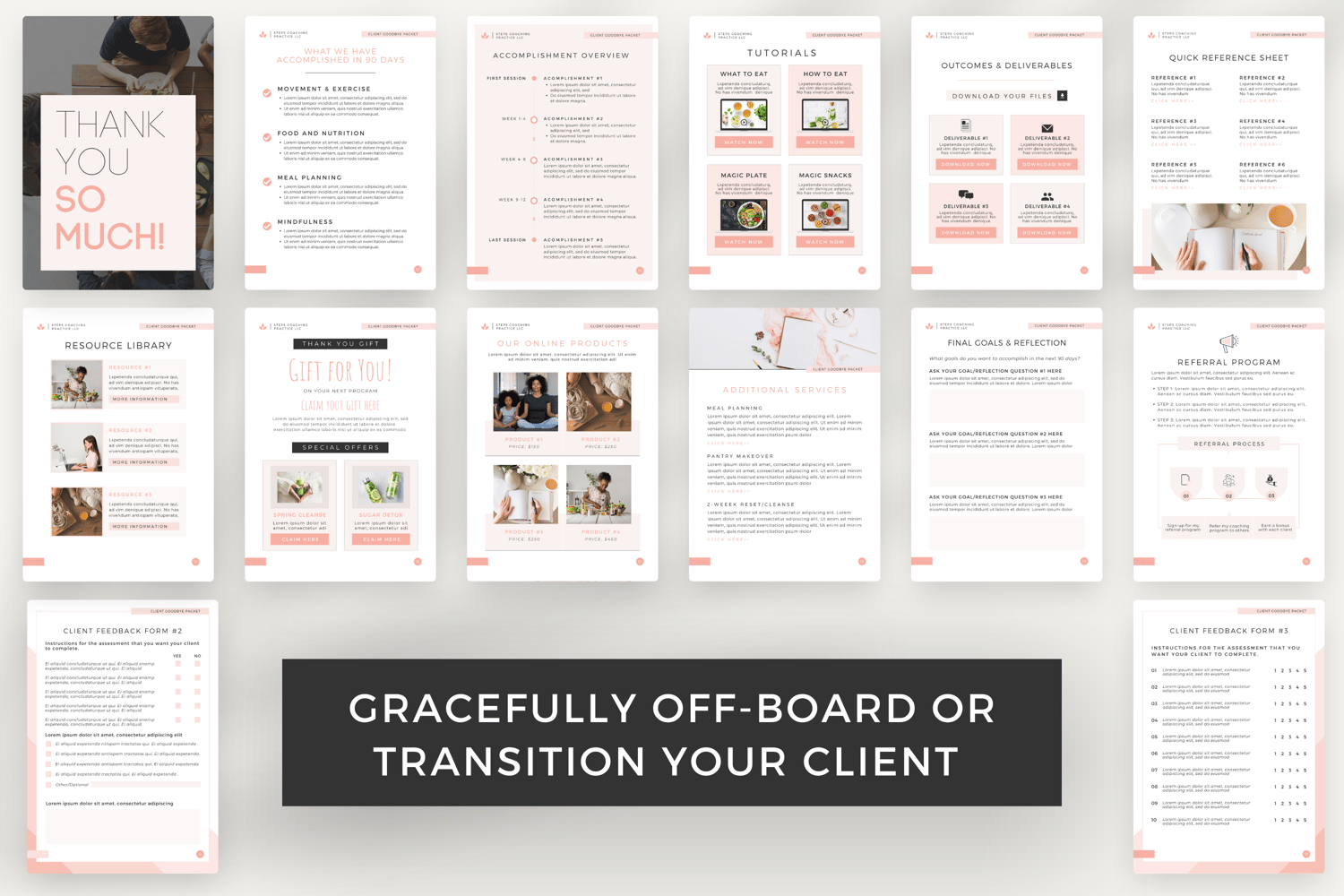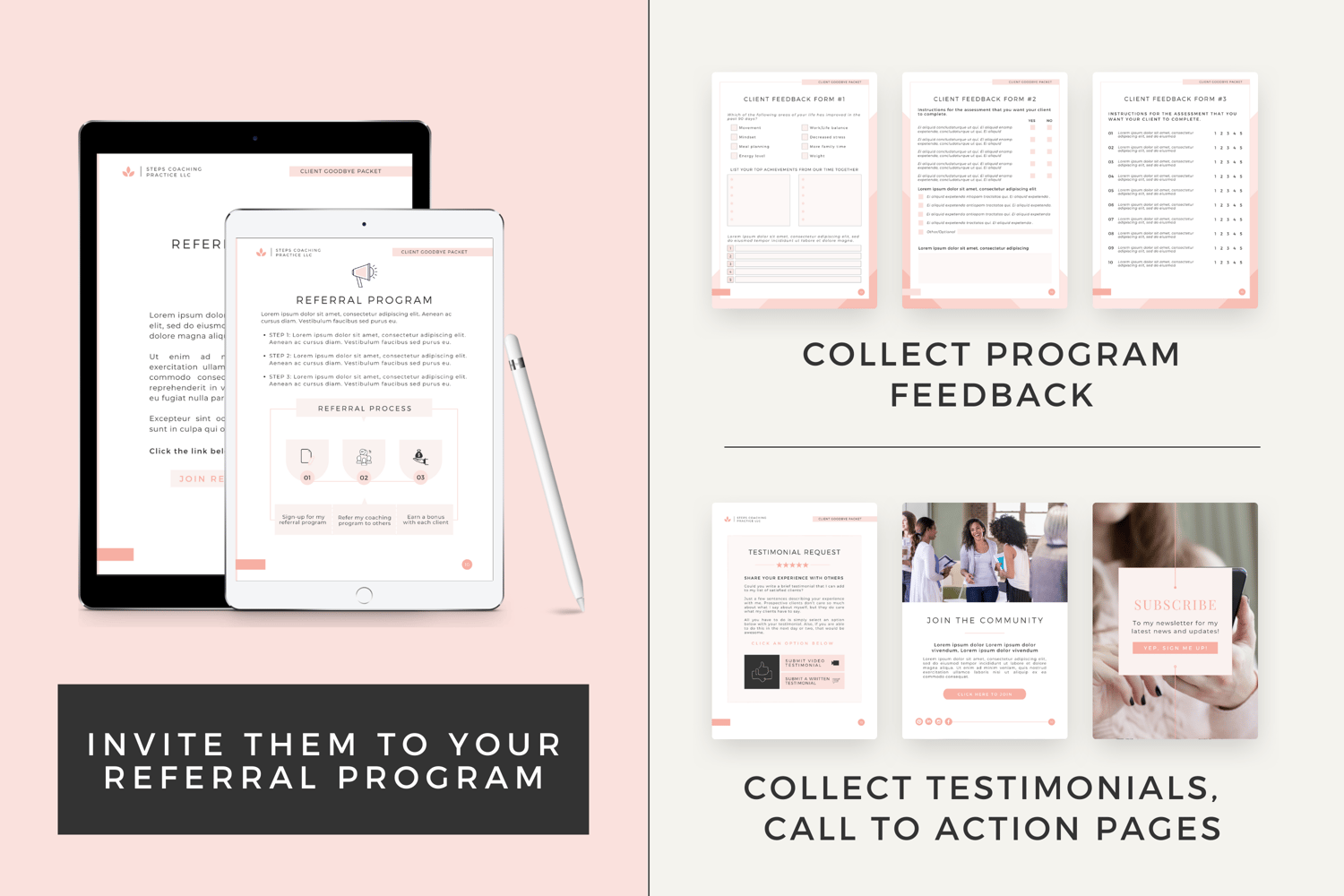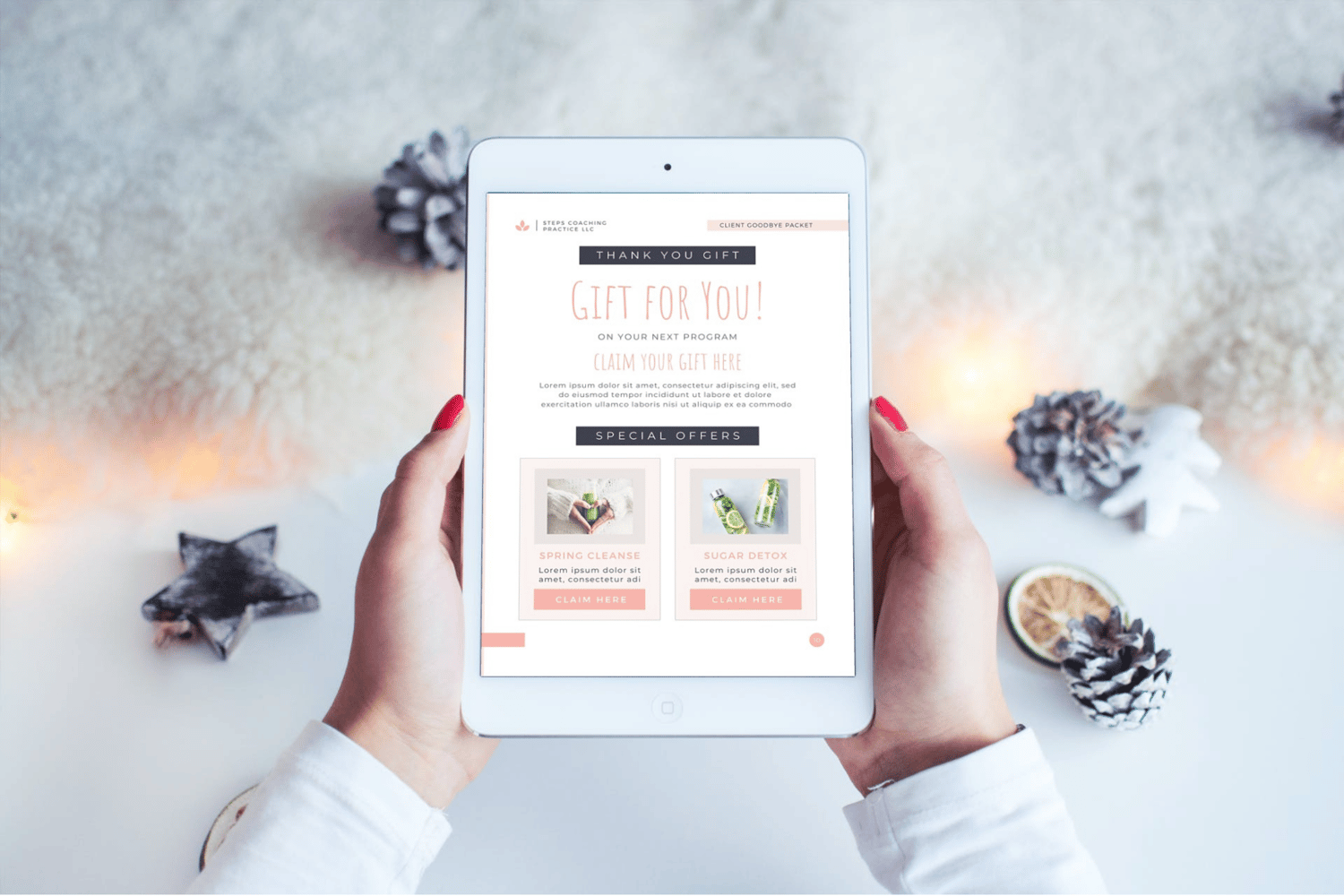 Client Off-boarding Packet
Streamline your client offboarding process with this exit or goodbye Canva template pack for your coaching business. A client goodbye package allows for a seamless transition for both you and your client. With this Client Goodbye Packet, you can
Document your client's journey, wins, achievements, and the next steps
Easily provide your client continuous access to your resources like tutorials, articles, downloadables
Collect client testimonials, feedback, and invite them to join your referral program
Provide your client with additional paid services that you offer
Perfect for health, wellness, life coaches, nutrition and fitness coaches, and consultants.
Make your business stand out from others with this carefully thought-out coaching package.
Comes in a ready-to-customize BLUSH PINK Color but is fully editable in Canva to match your brand colors, fonts, photos, and unique branding elements. This template is fully customizable and can be modified as many times as you'd like.
♦️ WHAT YOU GET ~ 30 + PAGES TOTAL ♦️
[x] Cover pages
[x] Thank you letter & pages
[x] Accomplishment & outcomes page
[x] Resource library
[x] Other services & products
[x] Thank you gift/special offer
[x] Outcomes & deliverables
[x] Reference sheet
[x] Feedback questionnaire
[x] Testimonial program
[x] Referral program
[x] Final goals & reflection
[x] Call to action pages